Cooking with cottage cheese is versatile, and it has been proved through various cottage cheese recipes in this post. Compared to other cheeses, cottage cheese is low in calories yet high in protein. That's why they have been a favorite cheese for healthy dieters for many decades.
You can add cottage cheese to many dishes, from main meals to snacks, from desserts to drinks. Right in this article, you can prepare for yourself a full list of easy-to-make recipes with cottage cheese. And I strongly believe they would be a big hit on the table.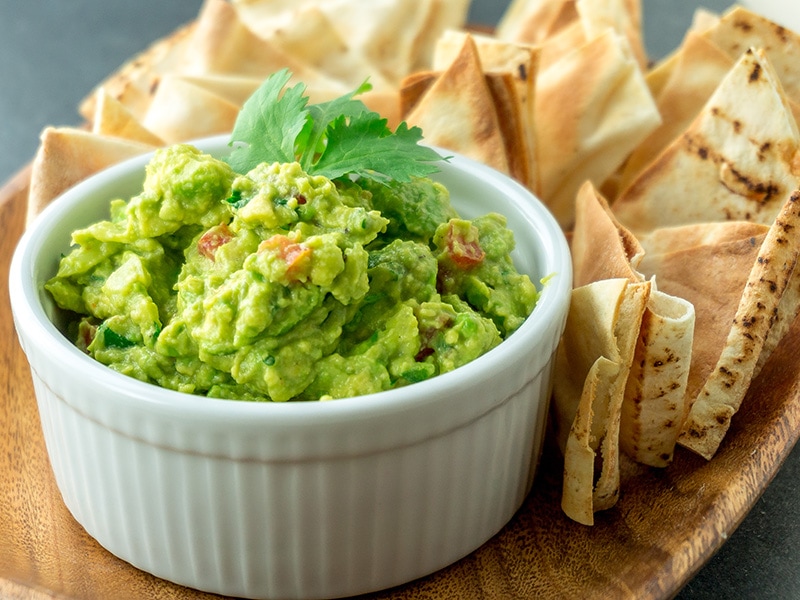 Top 30 Cottage Cheese Recipes That Won't Let You Down
Divided into 4 main sections as Main dishes, Side dishes/Snacks, Desserts, and Drinks, these are the 30 most-liked recipes to make with cottage cheese.
Cottage Cheese Recipes For Main Dishes
Easy Breakfast With Cottage Cheese
Berry, Cheese, and Overnight Oats
Cottage Cheese Pancakes
Cottage Cheese Omelet
Savory Cottage Cheese Bowl
Avocado Toast with Cottage Cheese
Apple and Cottage Cheese Bowl
Full Lunch And Dinner With Cottage Cheese
Tuna Salad Sandwich
Spinach and Cottage Cheese Casserole
Three Cheese Stuffed Shells
Cottage Cheese Lasagna
Spinach Lasagna Roll-ups
Cottage Cheese Alfredo
Baked Rotini
Cottage Cheese Recipes For Side Dishes/Snacks
Guacamole Dip with Cottage Cheese
Cottage Cheese Dip
Skinny Cottage Cheese Taco Dip
Polish Cottage Cheese Dip
Pear Waldorf Salad
Cottage Egg Salad
Cottage Cheese Deviled Eggs
Cottage Cheese Recipes For Desserts
Chocolate Cottage Cheese Cookies
Cherry Cheese Blintzes
Orange Fluff Salad
Lime Jello Salad
Strawberry Muffin
Light Cherry Cheesecake
Crepes With Cottage Cheese Filling
Cottage Cheese Recipes For Drinks
Strawberry Cottage Cheese Smoothie
Blueberry and Cottage Cheese Smoothie
Peach and Cream Smoothie
Easy Home-Cooking Recipes For Main Dishes That Are Packaged With Cottage Cheese
Do not begin your day by pondering what you should prepare for a whole day from breakfast to dinner. The thoughts about it are exhausting and difficult sometimes.
But if you have a box of cottage cheese in your refrigerator, your problem is solved. Why? Take a peek at the 13 main dish recipes below to find out.
First, Start Your Day With Healthy Cottage Cheese Breakfast Recipes
Never skip breakfast since it is the most significant meal of the day since it ensures that you have enough energy to work, study, or do anything. As a nutrient source, cottage cheese goes with other ingredients to provide a complete breakfast that is both healthy and yummy.
Berries combining cottage cheese and overnight oats are truly delish. Who can resist a jar of them for breakfast? No one.
With sweet syrup, berries, oats, and a dash of acidic lemon juice, they are so delicious and rich in flavor. All of the ingredients work nicely together to produce an energizing bundle in a jar.
Pancake for breakfast is a simple solution as it is quick and easy to make. But in this one, cottage cheese is chosen to be a hero for your pancakes.
Cottage cheese pancakes' prep and cook process is similar to other pancakes, so there is no big deal. Also, you can store your pancakes in the freezer for a few months without reducing their quality.
Quick and detailed instructions to make cottage cheese pancakes.
Cottage cheese omelette is another high-protein meal with several health benefits. You can enjoy them as a breakfast or a post-workout treat to recharge your batteries. With the addition of mushrooms and kale, your meal is now not only nutritious but also delicious.
Cucumbers, bell peppers, small tomatoes, and cottage cheese may become your new favorite breakfast due to their fast-speed to make and nutritional value.
You can prepare the vegetables ahead so that all you have to do the following day is toss them with a mixture of cheese, chives, and pepper. It is also a good idea to throw in some crunchy pistachios.
Avocado is a beautiful fruit that goes well with every type of toast, from sweet to savory ones. In this recipe, I just upgraded your regular avocado toast to a lighter and cheesier toast with cottage cheese.
The contrast between the soft and creamy cheese and avocado and the crispy bread is fascinating, and you can never get bored with them.
This is a sweet version of cottage cheese breakfast bowls with apple and cinnamon. And I believe it will catch your fancy right from the first look at its recipe.
Mild-and-creamy cottage cheese paired with crispy golden brown granola and fresh apple makes a great breakfast bowl. For a warm scent, you can add a pinch of cinnamon.
Brilliant Recipes For Lunch And Dinner From Cottage Cheese
These delicious recipes range from non-vegan to vegetarian, giving you more options when it comes to cooking with cottage cheese.
This tuna salad sandwich is the ideal choice for busy people. They are a quick, light, and delicious lunch that is so easy to eat.
They are such a fantastic deal for all pleasure in one bite, with many contrasting flavors from main ingredients like tuna, cottage cheese, mustard, onion, lemon juice, and celery.
8. Spinach And Cottage Cheese Casserole
Seems like the combo of spinach and cheese is always many people's favorite. That's why this spinach and cottage cheese casserole is also a highlight in this list.
It simply takes 15 minutes to prepare all of the ingredients and blend them together. The oven will next complete the rest of the baking process for a creamy and gooey casserole. So easy to make, right?
Not 1 but 3 kinds of cheese are everything about this delicacy. Stuffed in pasta shells, cheeses with vegetables will do the job of making your dish so wonderful.
These cheese stuffed shells are also a vegetarian-friendly dish, making them a nutritious option for everyone. Do not forget to add the egg; if you do not, the filling components will not hold together, making the meal less appealing.
Cottage cheese is ranked as one of the best cheeses among others due to its high-in-protein yet not-to-heavy; therefore, I also try to use it with lasagna to have a lighter treat with ground beef.
It turns out spectacular. They still have the creaminess like other cheeses that you usually have, but you will find your lasagna in the cottage cheese version is less mushy. And no one loves a mushy lasagna; it is such a mess.
Cottage cheese lasagna is indeed a healthier lasagna version for your family. You can see this video to know more:
Spinach lasagna roll-ups are another variation of regular lasagna to make them more enjoyable. Perfect cheesy rolls with spinach and many kinds of cheese, they would be your new favorite lasagna recipe.
Even though this one is vegetarian lasagna, it is still fine to add some ground beef if you prefer meaty lasagna. Plus, you can make them ahead and store them in the fridge for a few days. These lasagna roll-ups still taste amazing.
Let's make a creamy, low-calorie, and high-protein pasta in just 15 minutes with this recipe. And do you know the secret for making this creamy sauce? It is cottage cheese, the main highlight of this dish.
By combining cottage cheese with milk, cornflour, and garlic, you just create one of the best pasta sauces ever. Also, it is a good idea to add some vegetables, herbs, or meat to the top for more flavors.
Here is a budget-friendly recipe for cooking with pasta. This baked rotini with cottage cheese, spaghetti sauce, egg, and shredded cheese is ideal for a creamy, cheesy, and delicious dish.
And you do not have to prepare so much for this dish as they can easily come together in a big pan. So if you are too busy for a hearty weekend dinner, click save this recipe now.
Cottage Cheese Side Dish/Snack Recipes That Must Be Pinned
A perfect meal is incomplete if there are no side dishes. With cottage cheese, nothing is impossible for the finest side dishes. They are also great as quick snacks to nibble all day.
Do you want to add more cream to your typical guacamole? This cottage cheese guacamole dip will be your life-saver at every party in general.
They are so rich and delicious to spread on anything, from chips to veggies. However, to have the best guacamole, you should choose full-ripe avocado.
Not a fan of avocado-based dip? How about this simple cottage cheese dip to bring out the best cheesy flavor from the cheese, mayonnaise, and milk?
Cottage cheese dip is a creamy low-fat dip with a touch of onion flavor. They are so magical to turn your plain veggie dish into a family's favorite snack all the time. So let's make them if you want your kids to eat more greens.
Are you a cottage cheese lover? You do not want to miss this creamy and rich dip for sure.
You can see this video to know more:
Cottage cheese, avocado, onions, tomatoes, beans, some hot spices and sauce will create a full-of-flavor dip that melts in your mouth.
Indeed, this skinny cottage cheese taco dip is my hands-down recipe to satisfy everyone at my taco party. No matter what kind of taco you are holding, they can pair perfectly with your taco bars, chips, or raw veggies by their flavorful tastes.
Another dipping sauce that I'd like to share with you is cottage cheese dip in Polish style. With only 4 main ingredients as cheese, radish, sour cream, and chopped chives, this elegant yet delicious cottage cheese dip is ready to go in just 5 minutes.
So there is no reason that you should make it if you do not want to spend so much time on a side dish (or snack) but still, an ideal treat for everyone.
Pear Waldorf salad will offer you many twists in flavor and textures, making them an excellent snack, side dish, or even a healthy lunch.
The creaminess of cottage cheese, the crunchy walnut, and the sweetness of cubed pears blend together to create a light and balanced treat. Also, you can serve this salad along with any meaty sandwich.
With only 4 components, this egg salad is everything you want for a light and tasty dish. Two key stars in this recipe are hard-boiled eggs and cottage cheese.
The hard yolks mixed with cheese and mustard will enhance the creaminess of the overall salad dish. Onions, chives, and lettuce leaves can be added for the most pleasing egg salad.
These deviled eggs will stand out from the crowd thanks to the spiciness of paprika pepper and the modest richness of eggs and cottage cheese.
However, remember that neither the freshest egg nor rotten eggs should be used in this dish as fresh eggs are hard to remove from the shell.
Fabulous Dessert Recipes That Are Made From Cottage Cheese
I feel so guilty if I do not share these sweet treats with you. Apparently, cottage cheese can be used in a variety of sweets, including the following 7 recipes. And all of them are extraordinary.
Chocolate cookies are not a new idea, but these chocolate cottage cheese treats take them to a whole new level. They not only look delicious, but they also taste rich and gooey.
These cookies are also a healthy option because they are gluten-free and low in calories. So go ahead and try them out and share them with your loved ones; they will be obsessed and ask you for the recipe.
A wonderful summertime treat is here with these cherry cheese blintzes. They are not only a brilliant dessert; these blintzes can also be a perfect brunch for your lazy weekend.
I use cottage cheese to make the filling. And the cherry sauce is such a great companion in giving sweetness to these soft blintzes. You can replace cherries with other fruits, like blueberries, strawberries, etc., if you want.
Orange fluff salad is a cool salad that no one can refuse. Made of mandarin oranges, jello, cottage cheese, and frozen whipped topping, this salad will bring the best freshness to your meal with no effort.
One more thing about this salad is you do not need to pre-make the jello ahead. Just stir it together with other ingredients to blend flavors. You can add some mini marshmallows if desired.
With its unique texture, this orange fluff salad is so good with cottage cheese. You can see this video to know more:
This old-fashion lime jello salad totally deserves a try if you want something sweet with a bit of tart lime. And this salad is so attractive with the green color, isn't it?
Cottage cheese will add more proteins and creaminess to this dessert without making it too gooey. Plus, crushed pineapples also bring some sweet-and-sour flavor with a citrusy hint.
No matter how busy I am, I always want to make these soft and fluffy muffins for myself and my family. They are so convenient to bring along to work or go to school, and they have always been a sweet treat for any time in a day.
With some simple ingredients such as cottage cheese, flour, milk, butter, and strawberries, you can have a big batch of strawberry muffins to enjoy. And I guarantee your kitchen will smell like heaven with these sweets.
You do not need fresh cherries on hand to make this cheesecake, as frozen ones are still perfect. And if you also want a less fat, less cheesy cheesecake than you usually had, this cheesecake with cottage cheese is the one for you.
Due to the mild flavor and low fat, cottage cheese will provide you with a lighter cheesecake, alongside some reduced-fat cream cheese and sour cream. Take one bite, and I bet you will be over the moon with it.
Crepes are sometimes mistaken for pancakes. Both of them, however, have some differences. Pancakes require rising powder (baking soda or baking powder), while crepes have none.
And in this crepe recipe, cottage cheese plays an essential part in making the crepes' rich, sweet, and thrilling filling. They are totally an ideal treat for your family on the weekend.
Protein Drink Recipes With Cottage Cheese To Stay Energized
Forget protein powder. These energized drinks with cottage cheese are the natural source for you to stay healthy and fit.
Strawberries are one of my favorite fruits because they are available all year. That's why I'd want to start with this cottage cheese smoothie.
Strawberry cottage cheese smoothie is a super quick and easy drink that you can enjoy after 5 minutes of making. They are rich, sweet, and refreshing, so ideal for hot summer days.
No need to buy protein powder as this rich and creamy strawberry cottage cheese smoothie is all you want. You can see this video to know more:
Searching for a smoothie for pre-workout? You can stop searching now because this blueberry cottage cheese smoothie should be your new go-to recipe.
With cottage cheese, milk, banana, blueberries, and a hint of cinnamon, this smoothie is so nutritious that you don't even need to add any powdered protein to get enough energy for the day.
When the peach season kicks in, you definitely try this smoothie. Peach and cream smoothie is the best balance of sweet peaches and mild flavor of cottage cheese.
They are so thick and high in protein that they help you have a healthy diet while satisfying your stomach. In case you cannot find fresh peaches, frozen peaches are also acceptable in this recipe.
Cottage Cheese – One Of 10 Healthiest Cheese In The World
When people ask what sort of cheese I typically buy, I always tell them it is Cottage cheese. Because all I want is a summer body, so cottage cheese, a low-calorie but high-protein dairy, will help me achieve my goal.
And I am so glad that I can enjoy the deliciousness of any meal with cottage cheese through 30 wonderful ideas here. So, if you agree with me, please rate and share this article so that everyone can accomplish their healthy lifestyles.