Are you looking for the best clam recipes to enjoy? Does your family miss the ocean flavors of clams once tasted on your last traveling? Whatever the reason, this article is sure to please you.
My post will take you from West to East for the best recipe collection. Each recipe will suggest many ingredients, how to prepare the dish and their specific characteristics. Plus, you will also learn their ideal accompaniments to gain a great meal.
So there are many things to benefit from my title. Stay tuned and keep reading for more!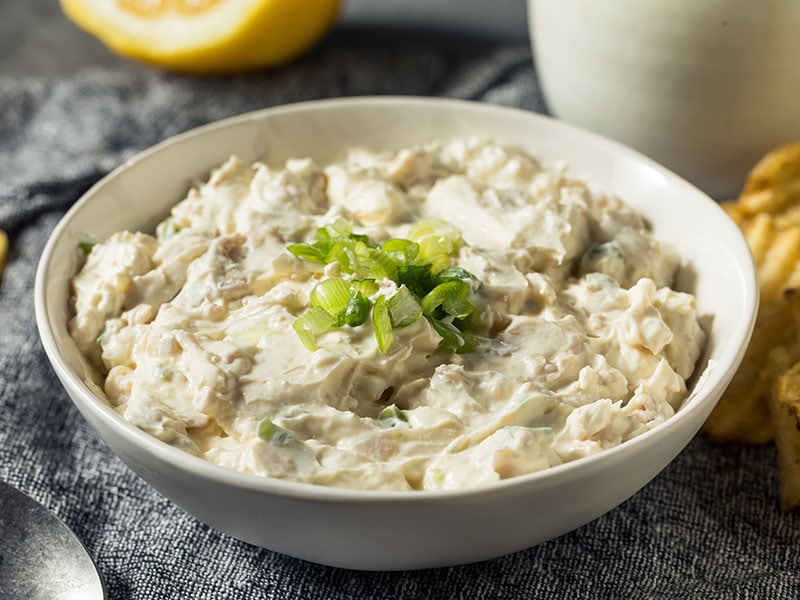 22 Amazing Dishes To Turn Clams Into Delicious Treats
Even though steamed clams are delicious, numerous other methods exist to spice up this delicacy. You can add extra fragrant spices to the water or remove the clam meat for use in other cooking ideas. Whichever, the dishes taste insanely toothsome. Read on!
Total Time: 16 minutes
This entree is a perfect open in my list of clam recipes. It is not only simple and quick but also divine to make.
The shallots and garlic marry melted butter well to lend aromatics. The clams juice adds a touch of the ocean taste, whereas white wine lightens the dish with its fruity tones. Bring the liquid to simmer before adding the clams. Then the flavorful steamed clams come in just minutes.
You must prepare clams in advance in this recipe. Soak them in the flour water and let them sit for 5 – 25 minutes. That way, they will spit out all the dirt inside, hence clean clams to eat. Remember to remove opened shell clams since they may have perished.
Here is how to make garlic butter clams in white wine sauce!
Total Time: 35 minutes
The next-up dish is my go-to starter at any BBQ party. Grill clams in the skillet with floral white wine to reduce the fishy taste. The touch of homemade horseradish butter comes to spice things up.
While melted butter and garlic offer a fragrant profile, lemon juice and Tabasco sauce bring a zesty heat to the clams. These two delicious combinations turn the salty clams into a more inviting dish to serve alongside grilled garlic bread.
Be sure not to over-grill your seafood, or the texture may be extra chewy, making it unpleasant to enjoy. Besides, you should discard closed-shell clams during cooking as they may taste deadly awful.
Total Time: 1 hour 5 minutes
This Portuguese New England dish requires a heated stone to cook clams on the beach. However, the classic one is not friendly to make at home, so I bring these boiled clams to the table, which are safe yet delectable for you.
You only need to saute spices to provide sweet, woodsy, and spicy tones. The beer brings clean malt notes, whereas sausage offers a salty flavor. With vegetables and clams, the delicacy is more diverse in taste.
Sprinkle some greens on top, then serve the dish next to a splash of squeezed lemon for individual servings. Or, you can put it in a large tray to feed the crowd. These partygoers will eat with joy.
Total Time: 40 minutes
Are you looking for a snack, but clams are the only thing available in the fridge? No biggie! These New England fried clams should satisfy your cravings. The food is a briny chewiness of clams covered in a crispy, buttery outer layer.
The dipping sauce is the best part of the recipe. Mayonnaise and whole grain Dijon mustard create a complex, tangy creaminess. Lemon accompanies fresh dill to lend a bright note of herbs. With a touch of salt, the sauce is harmonious on each dip.
Total Time: 40 minutes
Instead of heavy cream, this creamy clam chowder has a secret combination of potatoes and coconut cream. Therefore, its richness is super pleasant to enjoy. If you hate the greasy mouthfeel after eating, this one's for you!
The flavors of bay leaves and thyme match perfectly with the saltiness of bacon to give out a flavorful soup base. Clam chowder makes for an outstanding side to team up with surf and turf for serving. The clam juice and chicken stock add a briny-umami flavor to round off the taste.
Once the creamy mixture is added, your chowder is a comforting creaminess to transfer into a serving bowl.
However, there is a minus in this food storage. If you freeze the soup, it may become mushy on the next serving due to its starchy characteristic. So the best is to serve fresh.
Swap potatoes for celery root and coconut milk for cashews to make this dairy-free clam chowder low in carbs!
Total Time: 15 minutes
Let's fly a little far to Asia to talk about Cambodian cuisine! Welcome you first is Cambodian tamarind clams – the easiest yet quickest stir fry recipe on the list.
All you have to do is stir everything in a hot skillet and let the flavors marry well. The sauteed garlic gives your clams an aromatic coating, while tamarind sauce imparts sweet-tart tastes. The final touch is the spiciness of Fresno chili and Thai basil leaves.
Serve this decadent on the side of steamed brown rice and lemon wedges to recreate a bold Cambodian cuisine.
Total Time: 10 minutes
Cambodia's neighbor, Thailand, also has a famous dish in Asia, using steamed clams with Thai basil and lemongrass.
The heat brings out the aromatic profile of lemongrass and garlic cloves before adding clams. The citrusy hints of the former condiments will lay a slight scent to the seafood. Once the clams open, it is time for Thai basil to infuse the dish with its slightly spicy, licorice-like flavor.
For an authentic Thai flavor, bird's eye chili is indispensable, which offers intense heat of peppery flavors that linger on your tongue long after eating.
Total Time: 7 minutes
This next dish is worth trying if you love a typical Thai spicy taste. Hoy Lai Pad Prik Pao in Thai means clams in roasted chili sauce. As its name implies, Thai roasted chili sauce is the star of the delight.
Nam Prik Pao (chili paste) is the sauce base that contains many things: sweet-sour tamarind, sharp shallots, strong caramel coconut sugar, and spicy chilies. So when you combine it with the rest of the seasonings, the sauce lends complex layers of savoriness and richness.
Cook clams until their shells open, then stir to combine this insanely delicious sauce into the dish. Sprinkle some red chilis and Horapah basil to finish the dish beautifully.
Total Time: 40 minutes
This spaghetti will blow your mind in just seconds after touching your mouth. The buttery, garlicky pasta soaks in the fruity flavor of white wine, followed by spicy hints of red pepper flakes to spice up the briny clams.
Guess what!? Both fresh and canned clams are included in this delicacy. While fresh clams give you the best chewiness, canned ones provide the most flavorful juice. Most importantly, a tip for quality spaghetti is to buy fresh clams on a cooking day.
For a pleasant eating experience, preparing clams in advance is a must. Soak them in cold water twice to discard sand inside their shells. After that, remove any remaining bits under a water faucet. Believe me! Your clams will always be clean in this way.
Take a look at how Linguine and clams work beautifully in this ultimate spaghetti recipe!
Total Time: 55 minutes
These stuffed clams are a great way to use your leftover stuffing. Or you can make a sweet, buttery, fragrant filling from clams meat, sauteed vegetables, and breadcrumbs.
Bake extra time in the oven to create a harmony of flavors. Before the flavorful stuffed clams make their way to your dining table, add parsley and lemon juice on top to stimulate your taste buds.
To achieve a perfect presentation, you should use large clams. Ideally, choose quahog for best results. The tender meat has a little salty undertone and a pleasantly sweet flavor. Besides, the size is perfect for stuffing the clam filling.
Total Time: 20 minutes
As the name says, this delicacy is a party's soul food. The sour cream cut through the creaminess of cream cheese, giving out a thinner, tangier condiment. Meanwhile, maple syrup, ranch dressing mix, and liquid smoke liven up the smoky sweetness.
The rest of the ingredients are the beauty of this killer dip. Bacon bits add the saltiness, while cheddar cheese provides the sharpness. In addition, drained clams infuse a sweet saline marine.
Don't forget to sprinkle some chopped chives for a garlicky note. Then, serve the dip immediately alongside some bread or store it covered in the refrigerator for later.
Total Time: 70 minutes (traditional clam bisque) + (tomato clam bisque)
Two clam bisques are waiting for you to explore in this recipe. One dish is classic while the other is fancier, thanks to the presence of tomatoes.
Clam meats and clam broth are what give the soup its flavor in the former recipe. The layers of cream and onions elevate the briny quality to a more palatable level. With a finishing touch of scallions, your bisque is satisfying in each spoonful.
For me, the remaining bisque recipe is more inviting. The sweet and acidic flavors of tomatoes compliment the salty taste of clams magically. Besides, the moisture of the tomato makes your bisque soupier, which reduces the greasiness and is lighter to enjoy.
If you seek a restaurant-like clean bisque, the secret is to omit the clam bellies. However, this part of clams is what bursts in your mouth, an ocean-flavored one. So you may find the tip unnecessary since taste is more crucial than presentation at home.
Total Time: 40 minutes
These clam-stuffed mushrooms taste as classically delicious as your mother made in those old days. Therefore, they will bring back your memories right away after a bite.
The mushrooms are moist, the filling is crispy, and all together create complex layers of mouthfeel. Meanwhile, spices work beautifully with acidic sherry vinegar and salty cheese to offer tons of flavor that represent Italian cuisine in just one bite.
For a fancier dish, there are many variations you can try. Make the seafood stuffed by adding shrimp, white fish, or crab. Alternatively, you can put in some bacon or sausage for more saltiness. These things will make your stuffed mushrooms sound more Italian.
Check out this clams stuffed mushroom recipe from Olive Garden!
Total Time: 25 minutes
Harissa is a North African red chili sauce made of citrus, chili, and other warm spices. Though the ingredients of this paste are simple, its taste is not a joke. It leaves you hooked with smoky, tangy, and slightly spicy flavors.
Let your clams swim in the simmering of delicious sauce for minutes. The opened clams absorb flavors into every strain of flesh, hence the tastiest dish in the town.
As always, remember to discard any unopened ones before serving. Plate out the dish alongside some crusty bread to dip and enjoy.
Total Time: 20 minutes
Simple yet toothsome are words to describe these Portuguese steamed clams. You only need one large skillet plus some accessible ingredients to make this delicacy from Portugal.
The beauty lies in a half cup of Portuguese Madeira wine, which lends several flavor profiles: Caramel, peach, nuts, and citrus. Together with the excess fat of chorizo, chicken stock gives out the best richness in taste.
Since broth is flavorful, you should pair some toasted baguettes next to this delight. Your family will not even waste a drop of the dish.
Total Time: 1 hour 20 minutes
This clam chowder is more notable than the previous as it inherits the tastes of New England and Manhattan chowder recipes.
Heavy cream and tomatoes appear in the soup for a silky texture, while clams, bacon, and plenty of spices are responsible for the flavors. The liquid smoke and bready beer elevate the smokiness of the dish.
Remember to sprinkle some bacon for the garnish. Their saltiness will match beautifully with herbaceous parsley and oyster crackers, thus giving extra pleasing sensations.
Total Time: 1 hour
This baked clam dip should be the first item on your list if you do not know what you should bring to the next gathering. Although it is easy to make, the taste and texture are fantastic. The dip will soon disappear like a wind, believe it or not.
Red bell peppers, onion, and celery give the delicate dish a rich taste and stunning color. On the other hand, the canned clam is used to provide sweetness and saltiness simultaneously.
Before the textures of the breadcrumbs arrive, the spicy-sour notes of lemon juice and hot sauce finish off the flavors. To create a gooey layer, you can optionally sprinkle cheese on top. The oven heat will nicely combine all the ingredients in no time.
Like common dips, you should combine this delicacy with toasted baguettes, cut veggies, or crackers for a complete seafood appetizer. If there are any leftovers, you can keep them in the fridge. The cooked dip will taste good for about one week.
Let's create this baked clam dip with only seven pantry ingredients!
Total Time: 20 minutes
For those who don't know, winter melons are a superfood. They help reduce body heat as well as enhance your digestive system. However, this type of melon tastes somewhat bland, so people usually do not show much care about it.
Fortunately, my recipe is here to help, which gives this bland ingredient clam flavors. The saline taste goes beautifully with sweet dried shrimp and spicy ginger. Together, they infuse the broth and bring the inviting tastiness to every winter melon cube.
You should not buy the clams too long in advance, or your soup may taste fishy. Moreover, since overcooked stew makes winter melons soggy and clams chewier, you may not want to reheat this delicacy. Instead, cook these prepared ingredients just before eating.
Total Time: 17 minutes
A lovely snack is not a thing far away with these clam cakes. Flour, baking powder, and Old Bay seasoning are the mixture you need for a crispy coating. Inside, the clam chunks will do their best to enhance briny flavors.
The secret ingredient of this decadent is nonfat dried milk. It not only brings tenderness to cakes, but its lack of flavor also preserves the pure taste of clams.
To elevate the cakes' overall profile, I suggest pairing them with some condiments: Malt vinegar for extra tanginess or hot sauce for more heat. Tartar sauce is also a good option.
Total Time: 1 hour
Kakka Irachi Ularthiyathu is my first choice on the must-try food list in India. Indeed, Indian people know how to turn these small Kakka (clams) into a flavorful dish.
With many spices like earthy turmeric, warm masala, citrusy coriander, and spicy Kashmiri red chili powders, Kakka is exceptionally flavorful.
Most importantly, these aromatics appear twice in this recipe – one is for seasoning clams, and the other is for coconut pieces. Therefore, the two will intensify the taste when combined into one dish.
Serve these roasted clams over white rice for an Asian-inspired meal. The sweet aroma of rice and tasty clams will go well together.
Impress your family with this Kerala-styled Kakka Ularthiyathu recipe!
Total Time: 20 minutes
Tomatoes infuse an acidic flavor to clam, whereas the Thai curry paste adds a kick of heat and spices. On the other hand, coconut milk comes to relieve the spiciness with a pleasant creaminess. The simmering of these trio will give clams their delicious taste.
For a perfect date night, serve a plate of clams next to any of your favorite white wines. But if you prefer red wine, Pinot Noir is the lovely one. The fruity quality of the wine will stimulate your taste buds and match this dish nicely in your mouth.
Total Time: 1 hour (including 30 minutes of soaking time)
This clam pizza never disappoints you on the dining table. Trust me! Thanks to the addition of steamed clam water, it has loads of flavors. The white wine and clam juice join in heavy cream to whip up the wonderful pizza spread.
Once you top it with cooked clam meat and broccoli rabes, your delicacy is ready in 6 – 8 minutes. Serve alongside slices of lemon. The citrusy aroma will brighten all the goodness of the dish.
Let Clams Be The Standout Ingredient In Your Kitchen
Now you know clams are one of the most standout ingredients in your dishes. Thanks to the appropriate complements, their briny flavor will shine in every spoonful. So choose one recipe from the list and make your seafood the talk of the town.
Do not skip the sharing part! Other aspiring chefs will use your feedback as a guide. Also, I will take note of your suggestions and make the article richer to benefit the community. Furthermore, I would appreciate it if you liked and shared my post. Thank you, and see you later!
Nutrition Facts
4 servings per container
---
Amount Per ServingCalories631
% Daily Value *
Total Fat 15.7g

25

%
Cholesterol 393mg

131

%
Sodium 1084mg

46

%
Potassium 27mg

1

%
Total Carbohydrate 29.1g

10

%

Dietary Fiber 0.2g

1

%
Sugars 0.1g

Protein 79g

158

%
---
Calcium

380

%
Iron

25

%
Vitamin D

6

%
* The % Daily Value tells you how much a nutrient in a serving of food contributes to a daily diet. 2,000 calories a day is used for general nutrition advice.