Cake mix desserts bring you a lot of options for serving your meals with heaven and comfort. You have various cake mix variations to create many different cakes for your memorable dessert, even for flavors energizing breakfast, and fun snacks.
Depending on what type of cake you make, you should choose suitable cake mix types to get the best result. You can easily buy common cake mix types in almost all department stores or online stores: strawberry cake mix, chocolate cake mix, vanilla cake mix, etc.
And now, my post helps you list the most comforting cakes with the easiest cooking techniques.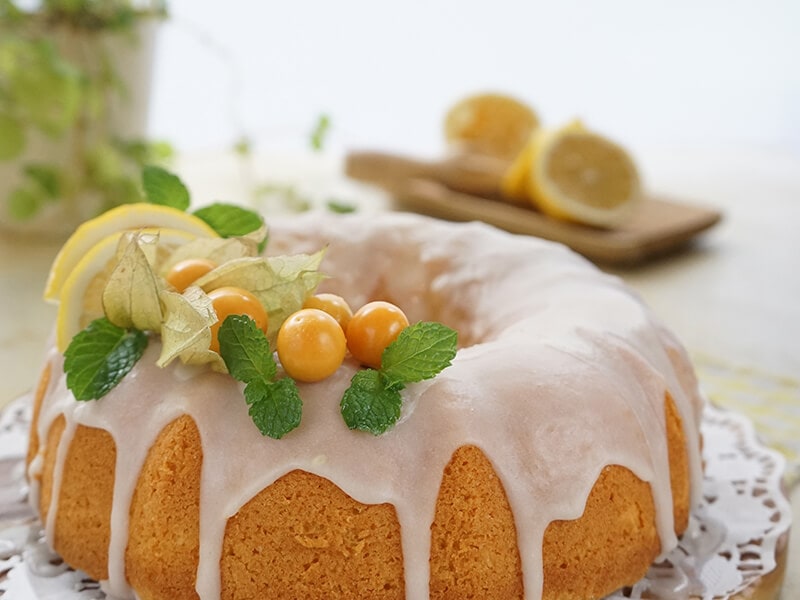 Here Come New Ideas For Easy Cake Mix Desserts
Start to discover what you can make with a cake mix package for your desserts right now with three different time cooking groups. Depending on how much free time you have, choose the most appropriate one for you.
Cake Mix Desserts That Take You About 30 Minutes
Cake Popcorn
Cake Mix Dessert Waffles
Cake Mix Donuts
Maple Bacon Cupcakes
Chocolate Apricot Dump Cake
What Desserts Can You Do With Cake Mix For An Hour?
Cake Mix Products With Fruits And Veggies Made Within An Hour
Strawberry Shortcut Cake
Blueberry Cake
Cherry Dump Cake
Cake Mix Peach Cake
Pumpkin Spice Cake
Lemon Sour Cream Cake
Zucchini Carrot Cake
Banana Flip Cake
Other Cake Made Within One Hour
Pistachio Quick Bread
Chocolate – Dipped Ice Cream Cone Cupcakes
Pecan Coffee Cake
Rum Eggnog Cake
Cheese Bars
Cake Batter Rice Krispie Treats
Honey Bun Cake
Butterfinger Cake
No-Bake Cake Batter Truffle
Cake Mix Desserts That Require You Over An Hour To Finish
Red Velvet Cake Bites
Cranberry Layer Cake
Caramel Apple Cupcakes
Triple Chocolate Trifle
Sock-It-To-Me- Cake
27 Easy But Brilliant Cake Mix Desserts To Sweet Your Meals
Check this section for deeper information to decide what to cook for your meals. If you've got any ideas already, just jump down to the detailed recipe and get ready to cook.
Cake Mix Desserts That Take You About 30 Minutes
If you have a little time for making dessert, a cake mix package will help you make a lot of fascinating cakes for your excellent meals. These 30-minute cakes are also delightful and hearty to eat.
Cake popcorn made with cake mix will be a good choice as your snack. This beautiful flavored popcorn recipe might offer you the quickest way to use up a box of cake mix; you can finish it in less than 15 minutes.
Popcorn always appears at almost all birthday parties and is a good snack when you and your family enjoy free time together and watch films.
Can you make waffles with cake mix? Yes, cake mix waffles can be served as birthday cakes when combined with whipped cream, maple syrup, and garnishes.
This is a great way to make easy and inexpensive birthday cakes for your children in which you can make sure about joy and satisfaction.
Donuts are a familiar recipe for your light and delicious desserts to end your meals. Moreover, these cake mix donuts are usually served on Christmas day with various accompanying garnishes and colors.
This recipe must be a favorite dessert recipe of your kids on holiday. So you should set aside a little time to make them have fun with the homemade cake mix donuts.
Maple bacon cupcake recipes will turn simple ingredients into very attractive cakes to serve as your desserts or snacks with the crowd's pleasure.
The cupcake recipe is suitable to serve for a big family with no time, as you'll finish over 20 cupcakes within 30 minutes. You should consider this recipe when you're required to feed a lot of people.
This chocolate apricot dump cake will satisfy your expectations about a dessert with a good appearance, fabulous taste, and easy-making cooking method.
If you're hungry, eating this cake is also an excellent idea because the cake can provide you with a lot of energy. Just serve the warm cake with ice cream to get the perfect taste.
What Desserts Can You Do With Cake Mix For An Hour?
These suggestions below will let you know what you should make if you just have an hour to finish any recipe. That can help you a lot to manage your time balanced between cooking and doing other things.
An-Hour Cake Mix Desserts With Fruits And Veggies
The flavor of fruits and veggies combined with cake mix will create a lot of types of cakes with freshness and comfort. Besides, fresh fruits will light your cake up and make them more appealing to eat.
You can use a box of cake mix to make strawberry shortcut cake to serve your family meals as a good dessert. In the cake, just one layer is baked, and another layer is made of strawberry jam. To get a better taste, you can top your cake with ice cream.
You can consider making strawberry jam and cake spontaneously, and you can save a lot of time to get everything done for your meals.
The blueberry cake will be a fabulous sweet idea to use blueberries for your next meal. Adding blueberries will make your cake moist, beautiful, and delicious.
Making blueberry cake is easier and more convenient when you bake it in an oven. And the frozen blueberries are also good to make a memorable cake.
Cherry dump cake is a wonderful dessert application of cherries and yellow cake mix. Making a dump cake is very easy because, as the name suggests, you need to dump everything into a cake pan and bake it to get it done.
You can add fresh or frozen canned fruits like cherries to add flavors to the cake and make it more nutritious and appealing to your guests.
If you like dump cake, making it with the addition of peach will be another choice for you now. Why should it be peach? The peach can add tartness and slight sweetness to your cake, making it a healthy and flavorful dessert for your family and guests.
There is no better suggestion than enjoying a piece of peach dump cake with a cup of hot tea or coffee. That must be a good combo for ending your dinner meals.
With a box of cake mix, you can also make pumpkin spice cake for the Thanksgiving desserts. It'll be a big hit on your meals and make you feel good when enjoying it.
All you need to get the cake ready for your meals is to combine all ingredients until they get blended, pour the mixture into a pan, and then bake the mixture for about 20 minutes.
Watch this video to know more:
Lemon sour cream cake is also an easy and wonderful dessert to use lemons with your box of cake mix. It can provide your body with tons of energy for working, studying, and playing because it contains many calories.
What makes your cream cake special is the lemon glaze that adds to your cake's excellent and unforgettable smell.
Cake mix, zucchini, and carrot will bring you a healthy cake to serve for your family meals and parties with many people. However, storing it in the fridge for later use is also a good deal if you have leftover cake.
You can use many types of garnishes to decorate this appealing zucchini-based dessert. I like to top the cake with fresh raspberries and fresh mint leaves, which adds a refreshing smell as an added bonus. How about you?
If you're looking for a sweet treat using bananas for your day, this flip cake must be the best deal. The good banana flavors will bring your meals a special and hearty taste. Besides, just topping the cake with powdered sugar, you'll get a fantastic snack cake.
Making banana flip cakes is very simple but requires a lot of time. Thus, just take up your free time, make the cake, and enjoy it together with your family members.
Other Cake Mix Desserts Made Within One Hour
With the available time being about one hour or less, you can finish various cake mix desserts for your family meals. Here are some outstanding suggestions for you, just rotate to make sure you are not bored with them.
Pistachio bread also contains cake mix to get a perfect texture. Besides, this dessert is a great source of protein, fat, fiber, and antioxidants, thanks to pistachios. So it can easily become a hit for your parties.
This bread is often served for St. Patrick's day by the side of a cup of hot tea to be a good dessert.
Watch this video to know more:
Ice cream cone cupcakes will make your children excited during the eating time because the cake is very comforting and hearty to eat. The appealing appearance will make the cone cupcakes with ice cream one of the most favorite desserts for your children.
You should consider making these ice cream cone cupcakes for celebrating a birthday party or anniversary. I know you can easily buy these cone cupcakes in the bakery stores, but homemade ones are always the best. Make them for your children for their health!
This pecan coffee cake can be served for both breakfast and dessert as a wonderful sweet. The mixture of cinnamon and brown sugar on the top of this batter will raise the deliciousness level and make the cake more appealing.
You can serve the pecan coffee cake with a cup of milk or tea to get a perfect breakfast.
Rum eggnog cake will offer you one more way to use cake mix for making good desserts for your meals. The rum cake was first introduced by British colonists during the 18th century. Over the course of history, this cake has been adapted to be a rum eggnog cake now.
The rum glaze will make your cake appealing and impressive than any other version of rum cakes. If you have a plan to serve your guests, just make the cake an hour before eating.
These cheesecake bars have a chewy crust at the bottom but a cheesy and creamy layer on the top, making it a fabulous snack for your children and your guests.
Don't worry about making the cheesecake bars, as you can finish the snack without effort and time.
This is a wonderful idea to serve a crowd. Using a box of cake mix together with many other ingredients to make cake batter rice Krispie treats is an excellent deal to serve over 20 people with ease and no time.
If you're welcoming with the idea of making a lot for later consumption as you can store these squares for up to one week.
The easy honey bun cake is a worthy recipe for becoming your dessert, breakfast, or snack together with a cup of hot coffee to raise heaven.
With this cake, you can make and store it in the fridge for up to 5 days. But remember to reheat the cake before serving with a warm glass of milk.
Your honey bun cake will be moist if you follow the guideline.
A Butterfinger poke cake is also a successful proof of using cake mix. Poke cake means that there are holes in the cake filled with some sort of sweet tastiness.
The recipe is very easy to make, but your family will love eating this recipe, and you'll be a master chef in your family.
The no-bake cooking method can cut down a lot of time to finish cake batter truffles that are a fantastic sweet for your birthday.
To celebrate your children's new age, this recipe will be the best choice for desserts with delight and a colorful appearance. However, if you like the sweets, just make them whenever you like.
Watch this video to know more:
Cake Mix Desserts That Require You Over An Hour To Finish
With these cake mix recipes below, you need over an hour to get everything done and ready for your meals; thus, when you have a lot of free time, consider making it for your children and the whole family.
Even before eating, this bite-sized sweet treat has already caught your attention and aroused your excitement with its appearance. And once you try one bite, these red velvet cake bites will satisfy all your requirements.
The velvet cake originated from Maryland as a soft and velvety crumb cake perfect for becoming your ending recipes for celebrating parties or cere.
This cranberry layer cake is an extremely fancy and delicious dessert. The cake is covered by a cream layer and topped with some chopped pecans, which makes you excited about eating.
Finishing the cranberry layer cake is not as complicated as you think because of the absence of cake mix. Just follow the recommended recipe; you can get the cake ready to serve your loved ones.
These cupcakes are also a great sweet recipe with caramel apples and a cake mix package. Adding the apple to the flour mix will create healthy and flavorful cupcakes for your guests or family.
Top buttercream and some melted caramel on the top of the cake, you can get impressive cakes for your meals as desserts.
Chocolate and cream flavor will create a trifle with an aromatic smell and mesmerizing appearance for your dessert. Using a package of cake mix to make cubes is a good deal to increase the deliciousness level of your trifle.
However, the chocolate trifle will require a lot of time to get everything finished. Thus, you should make it ahead of time and let the trifle cool in the fridge for better use.
The combination of cinnamon flavor together with yellow cake mix as the main ingredients to create a soft and tangy texture that will impress you to eat it even if sometimes you're full at the end of your meals.
This cake must be one of the brilliant to serve a crowd of about eight to ten guests depending on its size. Hence, if you want to hold a party for a big family, this sock-it-to-me cake will be an ideal idea.
Can Cake Mix Recipes Let Your Hair Down?
These best but easiest cake mix recipes will diversify your desserts with many different choices of cakes that you can make when you have no time or a lot of free time to enjoy with your family.
Making cakes with cake mix is not sophisticated as you just follow guidelines to get the best result; however, you can measure the suggested ingredients to fit your meals and your family size.
If you think my post is useful for later, just save it and share it with your relatives, but whenever you discover anything new to make with a package of cake mix, don't hesitate to share your ideas with me.
Nutrition Facts
20 servings per container
---
Amount Per ServingCalories299
% Daily Value *
Total Fat 15.4g

24

%
Cholesterol 56mg

19

%
Sodium 283mg

12

%
Potassium 92mg

3

%
Total Carbohydrate 38g

13

%

Dietary Fiber 0.6g

3

%
Sugars 27.4g

Protein 3.8g

8

%
---
Calcium

70

%
Iron

1

%
Vitamin D

5

%
* The % Daily Value tells you how much a nutrient in a serving of food contributes to a daily diet. 2,000 calories a day is used for general nutrition advice.