Your family gathering is set up this weekend, and you're thinking about a banana dessert? Lucky you! There are plenty of banana dessert ideas for you to choose. It's time to make magic on this considered-to-be-boring fruit!
The collection I made last night was divided into five separate sections: bread, cakes, ice cream, cookies, and other delicious treats! They're a bunch of sweetness, sourness, saltiness, crispness with a hint of banana, chocolate, vanilla, and other tasty ingredients.
Step a little bit further to reach them all!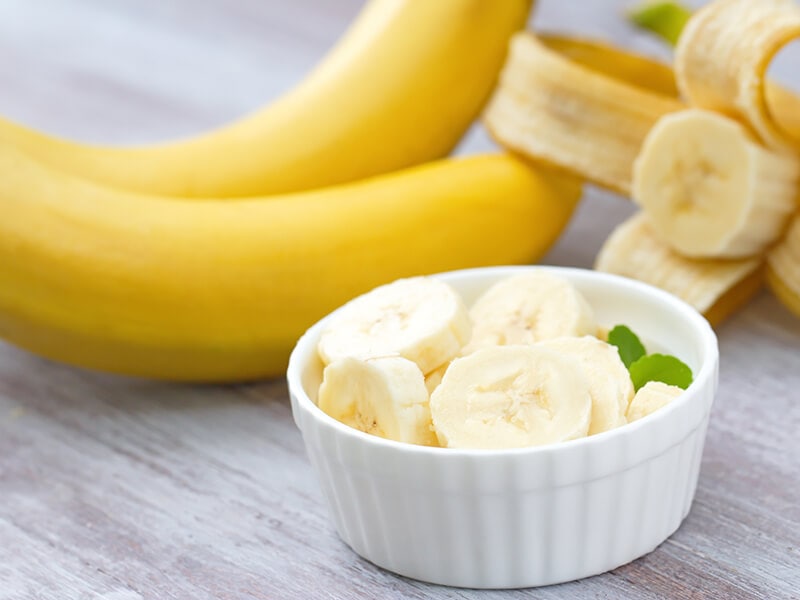 Treat Yourself Better with 37 Ideal Banana Desserts Recipes
Looking for a banana dessert on my list is definitely your best decision! No matter what kind of desserts you love, the list below can absolutely satisfy your craving!
Banana & Bread
Classic Banana Bread
Blueberry Banana Bread
Monkey Bars (Banana Bread Bars)
Banana Chocolate Chip Muffins
Charcoal Banana Bread
Banana Bread Cinnamon Rolls
Cinnamon Banana French Toast Sticks
Strawberry-Banana Bread
Chocolate Banana Bread
Banana & Cake
Caramel Banana Upside-Down Cake
Banana Pudding Cake
Hummingbird Cake
Banana Crumb Cake
Banana Shortcake
Banana Cupcakes
Banana Pancakes
Banana-Nut Waffle Cake
Potluck Banana Cake
Banana & Ice-cream
Banana Ice Cream
Banana Split
Bananas Foster
Banana Pudding Ice Cream
Chocolate Banana Ice Cream
Banana Oatmeal Cookies
Banana Cream Sandwich Cookies
Banana Bread Cookies.
Banana Coconut Cookies
Banana Split Cookies
Other Banana Desserts
Banana Tarte Tatin
Banana Sushi
Banana Pudding
Banana Churro Bites
Banana Coconut Cream Pie
Banana Croissants
Baked Banana Donuts
Banana Crepes
Peanut Butter Banana Egg Roll
Don't wait any longer. Let's get started right now!
Banana & Bread – Never Out Of Trend!
Bread seems to be an indispensable item in the weekly menu of every American family. You can easily find them in any corner of the city. The aroma of flour and different fillings hold you back as soon as you accidentally pass a bakery on the street.
Here, I show you nine ways to make the best banana-flavored bread on the planet!
For me, there are hardly any popular sweet bread recipes more classic than this banana bread. The sweet bananas mixed with the fermented flour and baked in the oven can quickly charm you. I'm sure this treat has already been a favorite option in your favorite bakery.
And you know what? This classic is extremely easy to make! With just a few bananas, a little flour, and some other basic spices, a classic loaf of banana bread is in front of your mouth!
Come on; it's another beautiful treat for your banana! Just add a few blueberries to your recipe. I bet you'll probably love this blueberry banana bread more than the classic one. The mild sourness of blueberries will be a great catalyst.
You probably won't need any more cream cheese at all because the juiciness in the blueberries can sweep away the dryness that may degrade your bread!
Watch this video to know more:
I'm not sure why banana bread bars have such another funny nickname, but I'm sure that it has nothing to do with the sweetness melting in your mouth after a quick dinner on Monday.
These banana bread bars are the perfect choice for your busy days. Make your monkey bars on a glorious shiny Sunday morning, then store them in the fridge for the next few busy nights. It doesn't take too much of your time. I'm honest!
Yes, you don't hear it wrong! Muffin is a type of bread with a softer texture than regular bread. Instead of raisins, strawberries, blueberries, or mocha, make some cute little muffins with banana and chocolate chip toppings.
After taking them out from the oven, wrap them in a small paper box, tie a pretty bow tie and bring them to your friend's birthday party. I bet she will definitely love it. A homemade delicacy is worth more than any other expensive gift in the world.
These unattractive-looking pieces of bread are a typical example of the saying, "Don't judge a book by its cover." Charcoal banana bread does not have an eye-catching appearance, but it absolutely can satisfy all of your family members.
Charcoal flour – The main ingredient of the cake might make you step away from it. However, charcoal has been proven for its health-beneficial properties. As a result, you don't need to worry about the poisoning possibilities after eating this bread.
Bring this banana bread cinnamon rolls recipe to your kitchen if you're tired of traditional sliced bread. These palm-sized bread can make your weekend morning special.
Enjoying these little bread with a hot cup of oolong tea next to your flowery balcony and watching the busy crushing traffic on the street below is a great stress-releasing way. Even all of the stressful things can't reach your place at that blessing time.
Note: To round out the flavor, frost a layer of cream cheese on the top with some of your favorite nuts!
If you have a bag of leftover bread in the pantry and don't know what to do with it, cinnamon banana french toast sticks belong to you. This is an easy-going recipe that you can take advantage of all your leftover bread.
Just dip your breadsticks in the mixture of mashed banana, vanilla, milk, and cinnamon. Then fry it with a bit of coconut oil. It will not make you disappointed! If you want, let the kids be involved. It will be fun to cook something together.
The vibrant strawberry bread seems to have turned into an old-fashioned trend on Instagram a long time ago. But don't worry, improve the recipe by adding your sweet and tangy ripe bananas. Maybe your strawberry-banana bread version can become viral in the upcoming time!
What are you waiting for? Go to a supermarket near your house, pick all the necessary ingredients into the cart and bring them home! Your dinner would not be completed without these delicious strawberry-banana pieces of bread.
Watch this video to know more:
Come on. I'm sure you're thinking about it, aren't you? Almost any chocolate-based dessert is a masterpiece. And when it is combined with banana and flour? Well, you are in heaven now!
With the double sweetness from chocolate and banana, you will be surprised to find no pieces left on the plate. The kids would probably cry out loud because their mother has eaten all the desserts that should have been served after the family dinner.
But don't worry. You can make more than one loaf!
Banana & Cake – Love At First Taste Is Real!
These spongy, sweet banana cakes can melt in your mouth right away at the first moments of enjoying! I'm sure here nine banana desserts under "cake form" are never the wrong choices.
Caramel banana upside-down cake is absolutely one of my top recommendations on this list!
Caramelized bananas are a hundred times better than the normal banana you have. It's sweet, eye-craving, and is one of the most sought-after items when it comes to banana desserts.
With a hint of ginger, it will not make you overweight of the dense texture. And if you still worry about the fat and intense sweetness of caramelized sugar, prepare a cup of honey lime. They are really a perfect match!
A soft banana pudding is all I need after a stressful day at work. I even don't want to wait until after finishing my dinner. Grab a piece of banana pudding from the fridge and feel it melt in your mouth seems like the best enjoyment of the day.
You will not be able to resist the gentle scent of vanilla, the softness of butter and cream cheese below each layer of this light brown sponge cake. If possible, turn your banana pudding into the night's brightest star with some small, milky round cookies.
God, do you hear that? My mouth is watering!
Honestly, I used to hate all the banana-flavored products on the market until my best friend made a hummingbird cake for me on my 21st birthday. I couldn't believe how delicious this cake could be!
Bananas will not be served directly as a side dish but are pureed and mixed with flour, creating a soft, spongy texture for the cake. The outside is covered with smooth cream and decorated with crispy roasted nuts.
Banana haters, believe me. I'm sure you won't hate the banana flavor in this cake even a little bit!
Banana crumb cake? It may sound strange to you, but I bet you will not want to miss this goodness on a Monday evening. They're a great dessert option if you want some banana sweetness after a salty and greasy dinner.
Do they look too big compared with the number of members in your family? No problem. This cake can be stored for several days without losing its moisture and softness; especially, you can keep it in your pantry for a day before putting it into the fridge.
My goodness! I don't understand how chefs can come up with so many delicious dishes every single day like that. It seems like I can imagine my obese future after writing this post.
It's hard to say no to the flavorful banana shortcake, which is made from the classic combination of butter, milk, and eggs.
All of these ingredients will probably make you gain a few extra weights in the next few weeks. Therefore, it is better that you should control your appetite; Otherwise, you might end up buying new clothes to fit your future body size.
Well, I don't think it's necessary to recommend this Instagrammed cake anymore, right? Just like muffins, these beautiful little cupcakes piped on with cream cheese frosting on the top are always an indispensable dessert in your prom or buffets.
All you need to do is add some banana-flavored into these cupcakes, or serve some sliced ripe bananas with these adorable sweeties. Trust me. I don't think you can resist this special sweet invitation. Because so am I!
This is my favorite dessert that I usually make for my family at the Christmas dinner party. In some way, banana pancakes can easily take your heart away at the first taste.
"Delicacy coming from simplicity" is my best praise for this dessert. No matter how busy you are, you can quickly make this savory dessert in just a few minutes. And in a few busy days, banana pancakes can completely feed your hungry belly.
Watch this video to know more:
Banana-nut waffle cake? Please! Someone tell me who is the mother of this breathtaking delicious delicacy! This cake is absolutely your waterloo when you try to escape from this deadly invitation.
The combination of the spongy texture and the sweetness of bananas with a tablespoon of caramelized sugar will trap you for a lifetime!
I bet you will want to have more dessert dinners with banana-nut waffle cake in the future because this is one of the most easy-addicted desserts ever.
The last banana cake I want to recommend is a dessert born for potluck parties. Like all the desserts I mentioned earlier, potluck banana cake has a fluffy, soft, and moist texture that is especially suitable for both children and adults.
The granulated coffee frosting on the top of the cake can enhance the flavor and round out the sweetness to almost perfection!
Banana & Ice Cream – Don't Miss These Beautiful Treats!
Welcome to my banana and ice cream kingdom! I'm sure all of the ice cream hug fans have waited for this quite a long time! There are tons of banana and ice cream recipes, but here are the best five treats for you!
I couldn't help but mention this sweetheart at the beginning of this section! It's simple, easy to do and most importantly, it will never get you bored! Classic treats will never go out of style. And banana ice cream is no exception!
The coolness, freshness of this banana ice cream can blow your mind away! Serve it after lunch on the hot summer days will be the best enjoyment. You definitely won't regret your choice today!
Watch this video to know more:
Banana split has always been one of the best ice cream-based desserts. Start by cutting your bananas in half, lengthwise.
Then, add three scoops of ice cream (normally vanilla, chocolate, and strawberry) between the cut bananas. Finally, add some cherries and drizzle the sweet sauce on the ice cream.
Excluding traditional ice cream flavors, you can add any other flavors you like. It is not necessary to make the ice cream on your own. You know, the supermarket has everything. Take a few minutes there for this good blessing!
You might hear but haven't tried this legendary. This banana ice cream dessert originates from from New Orleans. It's a fun fact that it is named for Richard Foster – the chairman of the New Orleans Crime Commission and also a friend of the chef who created it.
This dessert is also cooked in a special way: sliced bananas are put into butter and rum sauce, then set on fire with a flame until the alcohol content is burned off. It sounds quite dangerous, but it's worth a try.
Follow the instructions, and you will have a completely distinctive and delicious dessert!
I know, and you know too! We all know that this ice-cream banana dessert is all about the upcoming summer warning. This year, missing out on this banana pudding ice cream in your cooking list will be a big mistake.
Make sure you have eggs, vanilla, whipping cream, and banana on hand. These four main key ingredients will make your day! Plus, crush the cookies and sprinkle them on top of the ice cream. It is my favorite tip to add slight crispiness to the recipe.
Chocolate! Chocolate! Chocolate goes everywhere. It seems like chocolate fans are given a privilege in the culinary world. As chocolate can go well with almost all ingredients when it comes to desserts, chocolate banana ice cream is invented as it should be.
If you have got the chocolate ice cream recipe, congratulations! You just need to add a little banana inside. The chocolate ice cream and chocolate banana ice cream recipes won't be too different. As long as you're careful, all things will be in their order.
Oh yes! Cookies are no longer a new exploration but definitely a good treat for your sweet and tasty banana. It might not be a surprise, but will be the triple kill after your family's hearty meal!
Make magic on your boring breakfast cereal with a few overripe bananas. You don't even need to add flour, milk, eggs, or sugar. All you should do is mix the oatmeal, and mashed ripe banana, then put it in the oven.
I am sure this is the most economical, nutritious, and delicious dessert you can make for your kids during a busy day. In addition, serve them with soup, and you'll have a delicious breakfast, too.
Watch this video to know more:
Banana cream sandwich cookies are cemented to all of my childhood memories in my grandmother's small cozy kitchen. This cookie, year after year, witnessed the growth of a little girl who is now about to become the mother of a baby girl.
Time flies, but the fragrant smell of these banana-flavor biscuits will never fade away. How about you? Is there a dessert that you cannot forget until now?
If you are looking for both convenience and softness in one dessert, banana bread cookies should be your top priority! This cookie version of your beloved banana bread is not only delicious but also retains the soft and moist nature of banana bread.
Moreover, they are not too difficult to make. And your movie night is craving for them too!
Note: You can serve them with cream cheese to double their greasiness.
I was planning not to reveal this recipe because it seems that shredded coconut – one of the two main ingredients of this dessert – is quite challenging to find. You can easily find canned coconut milk from a local supermarket, but this is nearly impossible with shredded coconut.
However, I suggest that you can visit Asian markets. Maybe you will be lucky enough to find it. For those who lived and grew up in the home of coconuts, this dessert will not be out of your league!
There's no argument that the banana split cookies you've just baked disappear just in a flash after being put on your family dinner table on a cold and rainy night.
Unlike its crunchy appearance, banana split cookies are much softer than you thought. Add a little color to your cookies to make them more appealing with sprinkles. You don't need me to describe how it tastes, do you?
Bang! Banana & Other Must-Try Versions!
Those banana desserts still can't meet your needs? Let's discover the supreme recipes below! Putting them at the end of this list doesn't mean they can only be your temporary replacements!
Another banana dessert with caramelized sugar and rum made its way into my list. Though banana tarte tatin looks a little bit too sweet compared to what you're looking for, it would be a pity if you skip it.
Give banana tarte tatin a chance. This dessert deserves to be added to the menu at any of your family gatherings.
Don't search. This banana-based dessert is not the famous Japanese sushi you know. Banana sushi is just a random name because they look very similar to the "real" Japanese sushi.
This is the only banana dessert you can make even without memorizing any recipes. Just peel the bananas and roll them in any of your favorite ingredients, such as sprinkles, chia seed, coconut, or even rice krispie!
This everyone-know delicacy does not need any additional explanation. It is one of the all-time recommended pudding desserts that can perfectly go on any of your special occasions.
With the vibrant outside look, you can easily fall in love with this chic at the very first sight. Let's spend a peaceful Sunday morning and jump into your kitchen. Contrary to the sophisticated look, it is not too difficult to duplicate another delicious handmade version.
Swap out regular butter for margarine, and banana churro bites will be a vegan-friendly sweet dish suitable for serving all your vegetarian friends.
With a hint of cinnamon and the aroma of coconut oil, you'll probably end up with a full and round belly after the meal.
You will not eat it? No. You will.
Forget about apple cream pie; it's time for banana coconut cream pie to become the hottest item in your kitchen this summer. This delicacy is made with coconut milk, ripe banana, and topped with toasted and thin-grated coconut.
Make this bunch of joy when your friends come to visit your house. There is nothing better than sitting together in your little garden, feeling the creaminess from banana coconut cream pie, and talking about the future. It's pleasant and relaxing.
Note: It might be hard to find fresh grated coconut, but Asian markets can be helpful.
Croissants! I love every version of this aromatic, flaky, and appetizing dessert. Along with Hong Kong egg tarts, these two beloved sweeties always drive me crazy, even just smelling the scent escaping from the oven.
Banana will add more moisture and softness to your traditional croissants, making them the ideal treat for your day. I don't even remember how many times a year this dessert invades my kitchen. I don't care which season it is. These banana croissants are absolutely my v.i.p.
Note: You can add nutella, peanut butter, or some kinds of nuts to push up the flavor!
Watch this video to know more:
Donut lovers, where are you? Baked banana donuts will be your family's upcoming lunch best dessert! With all the flavor coming to your mouth, you found it's too late to think about the diet you planned last night.
Not only are banana donuts a great choice as a dessert, but also it can be served as your simply craving-satisfied breakfast. Prepare a cup of warm milk. This will be your wisest arrangement.
Bananas seem to be easily mixed with every traditional treat in the world. If you love crepes, banana crepes should not be out of your list. The greasiness of hazelnuts, the sweetness of cocoa paste, and the dedicated taste of crosswise-cut bananas are phenomenal!
Don't know how to start? Check out the recipes I have put here. You don't need to worry about the accuracy. It is an amazingly easy-to-make banana dessert!
The meaty and salty-flavored egg rolls cannot be added to your dessert menu? Then try these peanut butter banana egg rolls! The soft texture of a banana wrapped in a crispy crust will make you drool!
If you're not sure about the crust's crispiness on the outside, get help from your air fryer. It is the best friend of all fried recipes you can think of.
Watch this video to know more:
So, Which Banana Desserts Have Captured Your Heart?
After reading this long collection, which banana dessert will be your winner? Of course, it's okay to try them all. But I mean, what will be served at your next lunch or dinner? Bread, cake, ice cream, cookie, or other delicious banana delicacies?
No matter which one you choose, I can guarantee they are all excellent recipes that should deserve a corner on your limited menu! You should know, your bananas are more powerful than you ever thought.
Well, it's time to say goodbye now. We will meet again in my next coming collection. But… wait! Before you click on the Back button, leave a comment here! I would love to know if you have any other delicious banana desserts!
Nutrition Facts
6 servings per container
---
Amount Per ServingCalories418
% Daily Value *
Total Fat 17.6g

28

%
Cholesterol 54mg

18

%
Sodium 393mg

17

%
Potassium 398mg

12

%
Total Carbohydrate 61.3g

21

%

Dietary Fiber 3.2g

13

%
Sugars 29.8g

Protein 7.4g

15

%
---
Calcium

59

%
Iron

2

%
Vitamin D

10

%
* The % Daily Value tells you how much a nutrient in a serving of food contributes to a daily diet. 2,000 calories a day is used for general nutrition advice.