There's never a wrong time to learn more easy baking recipes. Using mostly cooking essentials and familiar techniques, they offer stress-free ways to make your favorite pastries. The best part is, they are still just as exciting and delicious as the complex dishes you may find at bakeries.
You can whip up these baked goods in no time to treat yourself and your loved ones. This list includes desserts and snacks that you can make for all occasions, from a casual meal to major holiday celebrations. Take a closer look to see all the delicious and easy recipes you can make.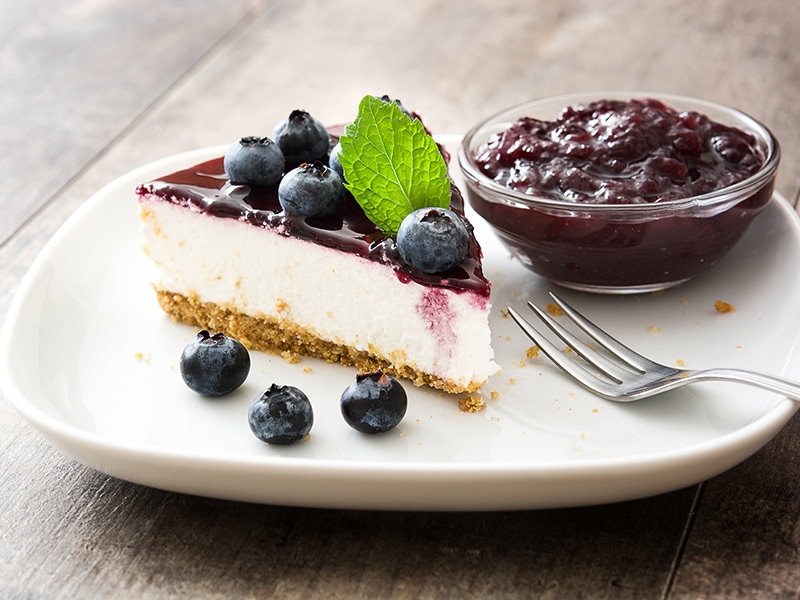 33 Easy Baking Recipes That Are Impossible To Mess Up
Everybody loves a little bit of sweetness for their day. These recipes offer a variety of baked goods that you can make whenever you want, from a big batch of cookies, cupcakes & muffins, massive cakes, warm loaves of bread to a few other great suggestions.
Red Velvet Cookies
Thumbprint Cookies
Pumpkin Chocolate Chip Cookies
Birthday Cake Cookies
Snowball Cookies
Oreo Sandwich Cookies
Easy Baked Cupcakes & Muffins
Blueberry Lemon Corn Muffins
Butterfly Cupcakes
Caramel Apple Muffins
Lemon Lavender Cupcakes
Mint Chocolate Cupcakes
Peach Cobbler Muffins
Easy Baked Cakes
Blueberry Cheesecake
Yogurt Pound Cake
Raspberry Coffee Cake
Chocolate Toffee Crunch Cake
Victoria Sponge Cake
Peach Ricotta Cake
Chocolate Angel Food Cake
Easy Baked Bread
French Baguette
Pull-Apart Garlic Bread
Focaccia Bread
Pumpkin Bread
Banana Bread
No-Knead Cheese Bread
Cinnamon Roll Bread
Other Easy Baked Recipes
Pumpkin Dutch Baby
Matcha Baked Doughnuts
Cherry Tart
Cheddar Cheese Scones
Eggplant Pie
Breakfast Hand Pies
Fruity Cream Cheese Danish
These tender and delicious cookies are guaranteed to bring a smile on you and your loved ones. In addition to that, you can make a lot in one go, so jump right into the kitchen and make a big batch for everyone to snack on.
If you adore the classic red velvet cake, you will surely love these cookies. They still have the same chocolatey sweetness with a vanilla and cocoa undertone, but combined with wonderfully moist cookies' soft and chewy texture.
With the vivid burgundy-red shade, they make the perfect cookies for festive occasions like Valentine's Day or Christmas. You can sprinkle powdered sugar or drizzle white chocolate over the top to make them look even more beautiful and appetizing.
These soft and crumbly cookies are the perfect addition to your holiday meal. Infused with almond extract and filled with deliciously sweet jam, they are packed full of flavors despite the palm-sized appearance.
The filling options for these cookies are endless. You can choose any fruit jam that you like, such as raspberry, apricot, strawberry, and many more. If you prefer something a bit different, Nutella, melted chocolate, and dulce de leche are also amazing choices.
Bake some holiday joy into these adorable and delicious cookies. You can see this video to know more:
Enjoy the goodness of fall with this pumpkin chocolate chip cookie recipe. Fill yourself up with these soft and moist cookies for a heart-warming start to the season. They are semi-sweet and mildly spiced, which gives them a flavor that's unlike any other cookie you have tasted.
Let's not forget about the chocolate chips. They bring a slightly crispy texture and tiny bits of dark sweetness to the whole cookie. If you are not allergic, consider adding some nuts to the mixture to add some extra crunch to these chewy cookies.
Your birthday doesn't always exclusively need cakes; cookies are good too. These vanilla sugar cookies taste like an actual birthday cake, only way easier to make and eat. True to the birthday spirit, they are covered in colorful sprinkles and fill you up with excitement through every bite.
Not just for birthdays, but these fun cookies are also good to eat whenever. You can even replace the rainbow sprinkles with anything seasonal to fit the current occasion you are celebrating. Simple yet effective, this cookie recipe is perfect for all your go-to snack needs.
You can already tell from the name that these cookies are going to be a splendid winter treat. Take a handful and enjoy them alongside a hot cup of chocolate or tea to keep yourself warm and content in the cold weather.
Buttery soft, and nutty, they carry that familiar shortbread cookie taste that reminds you of nothing but goodness. However, these are much more tender and can melt in your mouth right away. The filling choices are endless, so you can get creative by using anything you like.
If you love the dark and rich taste of oreo, then you are going to go wild over these cookies. They are made with cocoa powder, so they are much deeper and more intense. Not to mention the smooth cream filling that will have your taste buds tingle with excitement each time you eat.
This recipe is one of the easiest and most effective ways to make your own version of popular store-bought snack foods. It takes no more than thirty minutes for the whole thing to come together, with most of the work done by the mixer and the oven.
6 Easy Baked Cupcakes & Muffins To Satisfy Your Sweet Cravings
Small yet packed with so much flavor, these cupcakes and muffins are the ideal treats for those of you with a sweet tooth. Bake a handful so you can take them along as you go on with your day or even casually enjoy them at your next tea party.
Have a delightful snack at any time of the day with this quick and easy recipe. You can bake the muffins in less than thirty minutes and pop them in the fridge to gradually eat. They will brighten your day right away with their tender sweetness and light zesty undertone.
With lemon and blueberry as the main ingredients, these muffins will instantly bring a burst of summery flavors into your mouth the second you eat them. The plump blueberries also add a slightly crunchy texture to the muffins, making them a whole lot more enjoyable.
These cupcakes look like something straight out of a fairy tale, which is why they make such a great treat to serve at kids' birthday parties. For many, this is also a reminder of their childhood having tea parties with loved ones. It's no surprise that not only children but also adults love this treat.
Don't let the name fool you; these are vanilla cupcakes decorated with buttercream and some "wings." As you get to the core, you are greeted with a sweet fruit jam that takes its flavor to the next level. Simple as can be but still full of surprise, that's the beauty of these cupcakes.
Here's another sweet recipe with caramel apples to add to your long list of fall snacks. Everybody will love having these muffins as soon as it gets colder outside. They offer a brand-new way to enjoy your favorite fall staple food.
Made with real apples and drizzled with a homemade caramel sauce, these muffins carry the same tart sweetness as regular caramel apples. However, they also have the buttery undertone of a classic muffin and the delectable tenderness that will have you endlessly snacking on.
When spring comes around, bake yourself a batch of these dreamy treats and enjoy the bright taste dancing on your tongue. They are lemon cupcakes topped with a subtly sweet lavender frosting, creating a perfectly balanced blend of citrus and floral.
Your afternoon tea parties will be a whole lot better with these cupcakes. They brighten the whole table with not just their gorgeous colors but also the sunny and lemony taste. This is also a refreshing and unique flavor to try out whenever you need a change from the familiar ones.
Mint and chocolate is undeniably a match made in heaven. If you love the classic choco mint ice cream, you will absolutely adore these cupcakes. These are rich and soft dark chocolate cupcakes topped with impossibly smooth mint buttercream and sprinkles of chocolate chips.
With the striking brown and green color combination, these cupcakes will immediately attract attention as soon as they appear. They make a great dessert for holidays like Christmas or St.Patrick's Day, but you can also enjoy them whenever you need something sweet and cooling.
Make some fluffy and irresistibly good cupcakes in just a few simple steps.
Feel the summer air on your tongue as you bite into these delicious peach cobbler muffins. Fresh peaches are a nice choice, but you can make this all-year-round treat with canned peaches.
With peach as the main ingredients, these muffins are unbelievably tender, moist, and sweet. You can add some brown streusel on top for a little bit of extra crunchiness or even add other fruits like dried berries or cherries to enhance the flavors.
Top 7 Unexpectedly Easy Cakes For All Occasions
Whether it's a major celebration or just a casual dinner night, you can almost find a cake sitting proudly in the middle of a dining table. There truly isn't a bad time to indulge yourself in a heavenly slice. Here are some recipes you can bake whenever you want something nice.
It's pretty hard to resist a silky smooth and creamy cheesecake covered in a bursting blend of blueberry sauce. Baked to absolute perfection, this cake is guaranteed to impress all your guests with both its gorgeous appearance and delectable taste.
As grand as it looks, this cheesecake can be put together using very straightforward methods and your basic kitchen essentials. It's also especially forgiving because of its naturally dense texture, so you don't have to worry that much about it crumbling like regular cakes.
This cake is thoroughly simple, from the cooking method, appearance to how it tastes, there's nothing about it that's overly complex. Yet, it will still take your breath away with its sweet-tangy taste and soft buttery texture.
This yogurt pound cake is the perfect blank canvas for all your experimental needs. You can top the slices off with your favorite fruit and some yogurt for a healthy breakfast. Chocolate, jam, and warm spices are also excellent choices to enhance the flavors.
Add a simple raspberry twist to your coffee cake and see how much more interesting it becomes. On its own, coffee cake is not overwhelmingly sweet, which is why it pairs so marvelously with the raspberries, bringing together a summery taste for you to enjoy.
This breakfast cake can be made in a blink of an eye using only baking essentials. The recipe is pretty foolproof, so you don't have to worry too much about messing it up. Just mix everything together and let your oven work its magic.
Make your chocolate cake a whole lot more exciting by covering it with loads of toffee. This adds a delicious crunchiness to the otherwise soft and tender cake. The toffee also adds a caramel undertone to the signature rich and dark taste.
This cake is massive and so incredibly flavorful, but it's not at all difficult to make. Everything comes together in a decadent mixture that gets baked until it is perfectly fudgy. It's a delightful quick treat that you can make as a crowd-pleasing dessert for any occasion.
This iconic British cake will be your new favorite teatime sweet treat. It's a two-layer sponge cake with strawberries, jam, and cream sandwiched in the middle. You can already imagine just how tender and moist it is, not to mention the sweet heavenly harmony of all the ingredients.
Even though this cake may seem quite extravagant at first sight, it's actually quite simple to make. The grand appearance comes mainly from the toppings. A light dusting of powdered sugar is enough, but you can decorate in your own way with whipped cream and fresh berries.
Still think it's too complicated? Change your mind with these simple instructions.
Ricotta is a type of Italian cheese that is relatively inexpensive and loved for its thick texture and mild flavor. The recipe uses ricotta as the main ingredient because it can give the cake an unbelievably luscious and creamy texture without using any butter or oil.
You'll be tasting summer on your tongue when you eat this cake, thanks to its peachy sweetness and sunny appearance. It's an excellent dessert to serve at any time of the day. Just cut a small slice, add an ice cream scoop on the side, and watch as your day brightens immediately.
Light, fluffy, and extremely decadent without being too sweet, this cake will have you completely mesmerized, even if you are not a huge chocolate fan. It is a wonderful dessert to end all your meals with, whether you're celebrating a festive holiday or just having a casual dinner night.
This spongy cake can be made without any butter or oil, making it a much healthier alternative to regular chocolate cakes. It's flavorful enough on its own, but you can always garnish it with a light dusting of powdered sugar or a couple of fresh berries to add a pop of color.
Enjoy Some Warming Homemade Bread With These 7 Easy Recipes
Bread is a staple food in most households. You may have always got yours at a bakery, but have you ever considered baking some yourself? Give these recipes a try, and you'll be surprised by how easy they are to make.
A typical baguette can be made with just a few ingredients, and while it may not be a simple mix-and-bake, you can still master the technique with no problem. You can always just buy some from a nearby bakery, but homemade bread is just so incomparably heart-warming.
Packed with a crispy and golden exterior while the inside is soft and cottony, a freshly-baked French baguette is a perfect addition to your meal. You can eat it as a side with just about anything, like soup, salad, pasta, or stuff various veggies and meat in the center to make a filling breakfast.
Make an addicting appetizer that no one can turn away from at your next holiday party. Warm to the touch and bursting with a garlicky scent, this pull-apart bread will steal all the spotlight before the meal even starts.
This bread comes together in nearly an hour, but it's mostly just waiting time. The ingredients are also relatively simple and easy to find. They already create a mouthful of flavor with every bite, but you can add some extra cheese and herbs to truly take it to the next level.
Focaccia is an Italian flatbread that is quite similar to pizza. It's used as a side to most savory dishes, made into a sandwich, or dipped in sauces as a dish of its own. The ingredients make it naturally vegan, and you can also turn it gluten-free so anybody can enjoy this classic delicacy.
Baked with olive oil, this bread is deliciously crispy and so beautifully golden. Yet the inside is quite airy and soft with an aromatic herb scent that is quite irresistible. If you're looking to branch out and bring new types of bread to the meal, give this one a try.
Everything you need to know to make an amazing focaccia bread is collected in this instruction.
Your whole kitchen will smell like fall once you are done making this bread. Loaded with pumpkin puree and cinnamon, it carries all the warmth you could possibly need when the weather starts to get colder.
Another great thing about this bread is how easy it is to make. It's a no-fuss process of blending and stirring the ingredients then leaving the mixture in the oven to bake. Give it an hour and a half, and you will have the most heavenly loaf of bread to enjoy.
Have too many overripe bananas? Don't throw them away; make some delicious and irresistible sweet bread instead. The process is unbelievably easy, and you end up with a perfectly tender, moist, and heart-warming loaf of bread.
This classic bread is a household favorite because of how comforting and familiar it is. There's no strange ingredient or complicated step, just a one-bowl mixture and some baking steps. Additionally, the way the banana sweetness fills all your senses is purely magical.
Just as the name suggests, this bread requires no kneading or any heavy work you normally have to do when making bread. Just make the mixture in a bowl and let the dough rise overnight. This slow-rise is exactly why this bread is so full of depth in flavors.
Crusty on the outside but warm and overflowing with cheese on the inside, it's a guarantee that this bread will steal your heart, even if it's just a side dish. You can dunk it in any soup or dip you want or eat it alongside the main courses to make them more filling and flavorful.
This recipe is a delightful twist on the classic and beloved cinnamon rolls. It packs them into a pan to make a toasty loaf of bread swirling with cinnamon and drenched in creamy and luscious icings.
Carrying the same homemade beauty of the original recipe, this bread still holds the same comforting warmth that you love so much. It's also a whole lot faster and simpler to make. You can easily bake a large loaf to share with all your loved ones over a bonding brunch.
7 Other Easy Baked Recipes For You To Try Out
It's not a surprise why so many people turn to bake when they need something quick, easy, and still irresistibly good. In addition to the popular choices above, here are a few more you can make without any problem.
Dutch baby is a German pancake baked in an iron skillet. However, unlike regular pancakes, you only need to pop the batter in the oven; no flipping is necessary. It requires minimum effort, yet the result is still glorious. Your heart will skip a beat once you see this beautiful golden pancake.
You no longer have to worry about a boring and repetitive breakfast with this recipe. The pancake is puffy and eggy with crispy edges, which is refreshingly good for breakfast food. Infused with pumpkin puree and warming spices, it's the perfect dish to wake up in this fall.
This sweet treat using matcha powder is a healthier version of your usual donuts. The beloved Japanese powder not only gives the donuts a unique earthy taste but also loads them up with incredible nutrition since matcha is full of health benefits.
The vibrant green you see in this donut is one hundred percent natural, so if you're looking for a good St. Patrick's Day dessert, check this recipe out. It's also a great base for you to get creative, like adding some sprinkles, melted chocolate, or glazing it with a homemade sauce.
Matcha donuts are a lot simpler to make than you think, especially with these guides.
There's nothing quite like enjoying a juicy and crispy fruit tart while the summer sunlight surrounds you. If you have an abundance of cherries, use them in this recipe to make a crowd-pleasing dessert for your next potluck meal.
The tart itself is pretty simple, both in the cooking method and flavor. The flaky exterior is a delight to start with, then you get to the deeply sweet cherry filling, that's when the flavors start to burst. Sprinkle some almonds or other nuts over the top if you want a more crunchy texture.
Scones are typically sweet with fruity fillings like blueberry or orange, but have you ever considered making something savory and cheesy? It may surprise you just how delicious they turn out to be.
Some scones are considered to be too dry, but with cheese dripping down every layer, these scones couldn't be moister. You can have them as a side to any soup or salad, or even on their own as a light snack or breakfast. It's the quickest and easiest way to brighten your day.
This dish sounds kind of strange at first, but don't be afraid to try it out and discover a brand new comfort food. Filled to the brim with cheese and vegetables, it's a savory treat that will keep you coming back for more.
This eggplant pie makes a great appetizer or even a main course for a hearty summer dinner. The filling may make the pie look quite grand and complex, but in reality, it won't take more than an hour to be ready. This is a baked dish, after all.
Put a slight twist on your usual breakfast and make these puff pastries that you can instantly take on the go. They still consist of the typical ingredients, bacon, eggs, and cheese, but everything is wrapped up in a crispy and flaky shell.
These hand pies can easily be made the night before then reheated in the morning, so if you're always in a hurry, this is how to both save time and have a good, energizing meal. They freeze well, so you can always make a large batch and save some for future meals.
Bring some colors and flavors to your breakfasts with these delightful fruit danish. Made with frozen puff pastry, they come together extremely fast and easy. Even so, they still have the same flaky and crumbly texture as the ones you would find at the bakery.
The highlight of this danish is obviously the filling. It's a sweet and soft cream cheese that's covered in a juicy blend of berries. One bite into this pastry, and your taste buds will be bursting with the delicate mixture of flavors between the cheese and the fruits.
Bake It 'Til You Make It!
Homemade baked goods are truly one of life's greatest delights. Not only do they taste exactly the way you want them to, but the baking process is also full of excitement and unforgettable moments.
If you have never considered baking your own pastries and bread, hopefully, these recipes have somewhat inspired you. It's a great way to relax after a long day and also make something good at the same time. Don't forget to show me all the creative ways that you recreated these dishes.
Nutrition Facts
40 servings per container
---
Amount Per ServingCalories91
% Daily Value *
Total Fat 4.7g

8

%
Cholesterol 22mg

8

%
Sodium 18mg

1

%
Potassium 12mg

1

%
Total Carbohydrate 11.3g

4

%

Dietary Fiber 0.2g

1

%
Sugars 5.1g

Protein 0.9g

2

%
---
* The % Daily Value tells you how much a nutrient in a serving of food contributes to a daily diet. 2,000 calories a day is used for general nutrition advice.