Australian drinks are one of the most beautiful things on earth that you need to take a sip of. From spring, summer, and fall to winter, they might replace all your boring drinks so far with their unique flavors.
If you've tried classic Australian delicacies, you definitely don't want to miss these Aussie quaffs. They are so good that you can't help but suck the straw and empty the beverage in one go.
Well, I know you are waiting for the list, so I will stop chewing the fat and bring these yummy drinks to your table right away!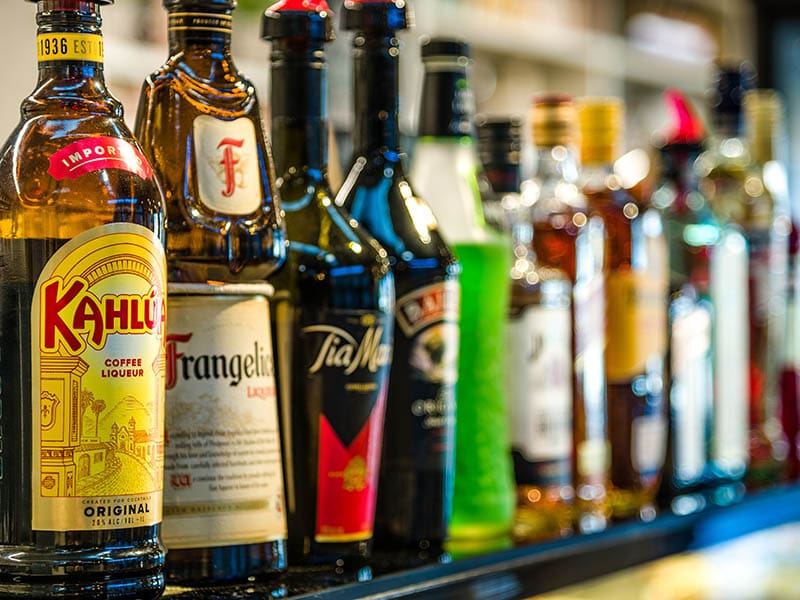 Want Some Alcohol Beverages From Aussie To Rock Up The Mood?
Am I too bold when starting the list with some boozes? Anyway, my friends, this section will help you relax your mind and kick all the stress out of your body. Not only that, they perfectly match the weekend nights, date nights, and parties.
Alcoholic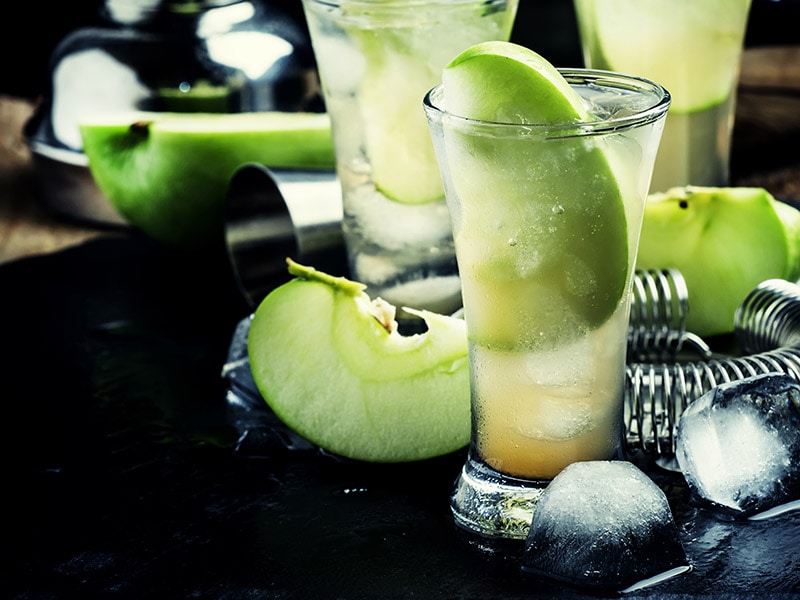 If you love apples and want something fresh at the same time, this is it! Technically, a Fizzy apple cocktail includes only three ingredients: apple juice, lemonade, and apple vodka.
As you can see in the picture, the drink has layers of yellow and green colors. The process is so easy that you can completely achieve one at home. You place apple vodka in the full-iced glass, followed by the apple juice and a drizzle of lemonade on the top.
The cocktail will convey both tart and sweet flavors at once. It has a vast amount of fans who are young people in Australia. This drink not only stirs up the prom party and is also perfect for a lonely night.
By the way, do you know about the classic Appletini? It was too strong for Aussie people, so a Fizzy apple cocktail was born to be an excellent substitute.
Where to buy: Local clubs and bars. You can also buy the ingredients and prepare the cocktail yourself.
Alcoholic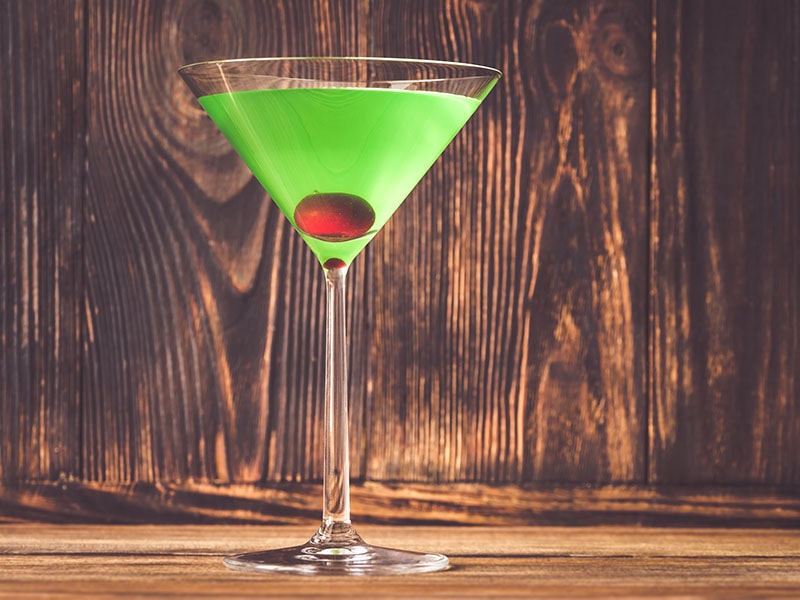 Japanese Slipper soon appeared in Melbourne thanks to Jean-Paul Bourguignon, a French bartender. He created the cocktail by mixing Midori melon liqueur, lemon juice, and Cointreau.
This neon drink will remind you of some disco drink in the 1970s. You just need to shake the mixture well, and it will be ready in a second. Don't forget to add honeydew melon slices or Maraschino cherries for decoration. It will deliver a complicated half-sweet and half-sour flavor.
If you wonder why it includes Japanese in its name, it is because Midori is a Japanese green liqueur. Besides, you can use vodka instead of Cointreau for a stronger gulp.
Where to buy: Local pubs and bars are places where you can find Japanese Slipper.
Alcoholic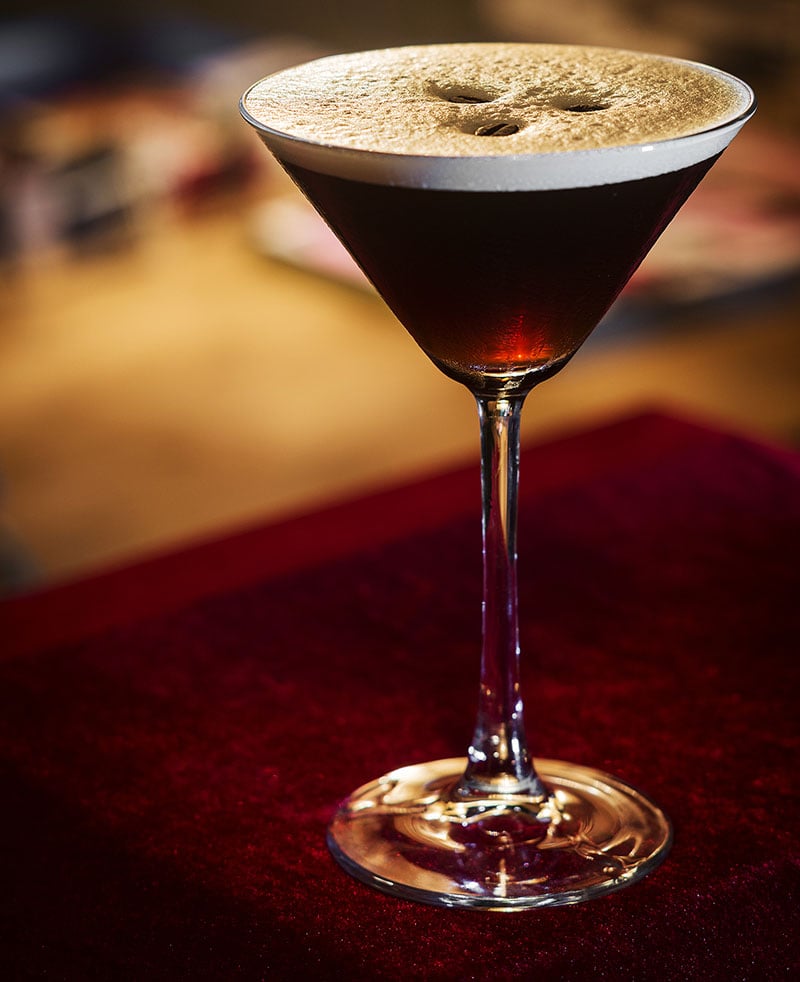 According to some historical records, the espresso martini was created by cocktail legend Dick Bradsell (Richard Arthur Bradsell) in the 1980s. He was an excellent British bartender with variously creative cocktail recipes, and espresso martini is no exception.
The cocktail consists of vodka – a classic Russian beverage, strong espresso, coffee liqueur (often Kahlúa for its rich coffee flavor), and simple syrup (usually sugar syrup). Garnish the drink with a couple of coffee beans on the thick, creamy froth, and you'll have a luxurious drink.
Although vodka is an ideal ingredient for its touch of sweetness, you can replace it with rum, gin, or tequila if you don't have vodka on hand. Fancy either way! And in case you don't own a cocktail shaker, you can use a mason jar with a lid.
This alcohol-caffeine combination will perk up your night with its indulgent and rich taste. You can enjoy it before, after, or during dinner. I mean, that depends on you, right?
Where to buy: Cocktail bars will be the ideal place if you want an Espresso Martini.
Check this out for more knowledge about Espresso Martini.
Alcoholic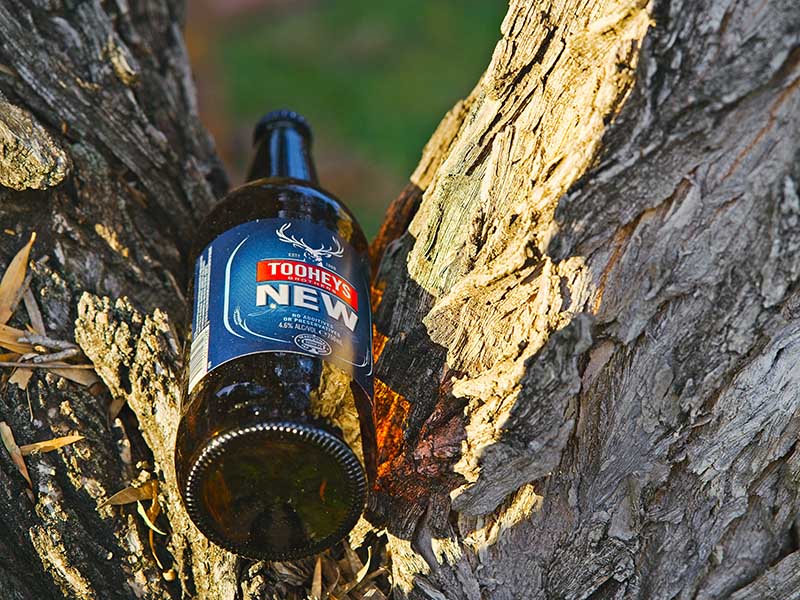 If you're looking for a beverage that can rock your BBQ party, you must consider Tooheys New. It's an iconic Australian pale lager that is the most popular among Tooheys' beers.
Tooheys is a famous brewery in the Lidcombe suburb of Sydney, Australia. In the 1860s, Toohey and his brother James Matthew brewed their first beer and established the brewery in inner-city Surry Hills by 1875.
In 1931, the beer was made and launched with the name Tooheys New Special. Then, in the 1970s, Tooheys started to sell the beer in cans and bottles under the name Tooheys New Special Draught, and in 1998, the company finally labeled it Tooheys New.
Tooheys New presents a harmonious bitterness and sweetness. Like other draught beers, this beer also features a subtle combination of mild fruit and a slight caramel flavor that will perfectly suit Australia's hot climate.
Well, don't be too surprised if I tell you this beer is suited for vegans. Also, Tooheys has confirmed that its products are 99% sugar-free. I mean, what a bargain for a refreshing drink!
Where to buy: You can find Tooheys New at almost any bar in New South Wales.
Alcoholic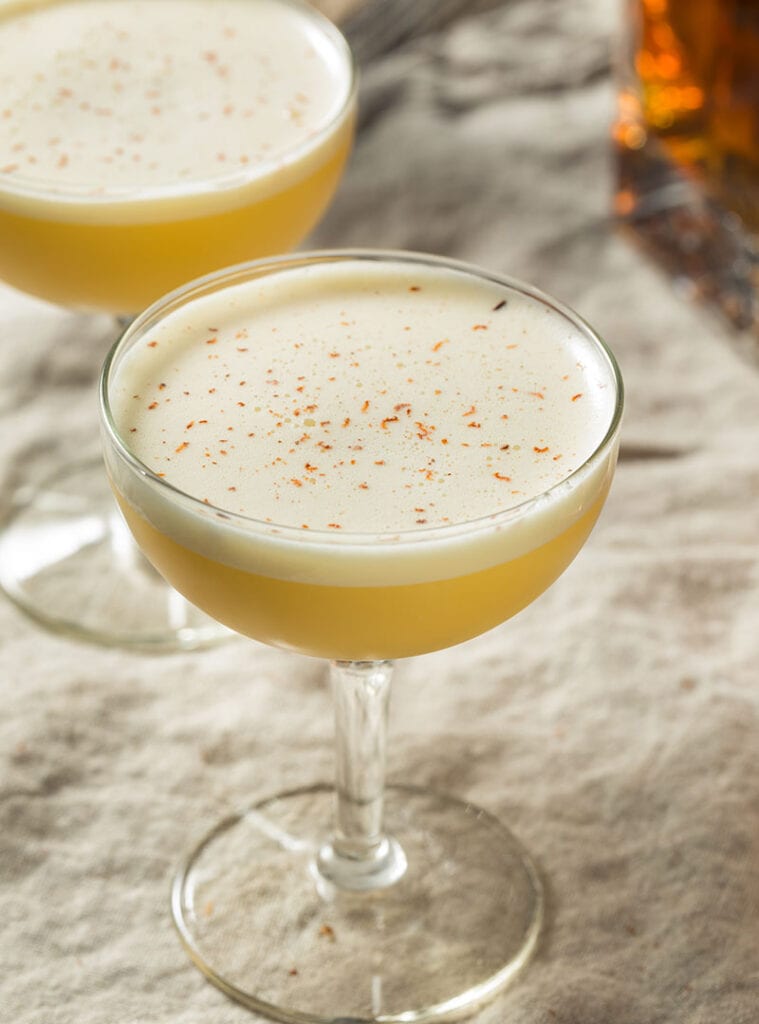 Death flip is created by Chris Hysted-Adams, a passionate and creative bartender. In 2010, it made its first appearance on the menu at the Black Pearl in Melbourne, Australia.
This modern classic cocktail features Blanco tequila, yellow Chartreuse, Jägermeister, simple syrup, uncooked egg, and grated nutmeg as a dressing element. Hysted-Adams said that the name was inspired by the 19th-century type of cocktail, including an entire egg.
Death flip is a big hit that attracts people throughout Australia and worldwide, such as in America, New Zealand, Europe, and even China. Besides, the cocktail not only showed up in Australian Gourmet Traveler but also in Australian Bartender magazine.
In 2016, one bartender named Mika Koivula, after trying the cocktail, returned to his bar, Liberty or Death in Helsinki, Finland, and started to put the drink on sale. Take a sip of Death Flip, and it will deliver a mouthful taste with a creamy texture.
Where to buy: You can find Death Flip in any bar or pub.
Want to broaden your knowledge about the Death Flip cocktail? You came to the right place!
Alcoholic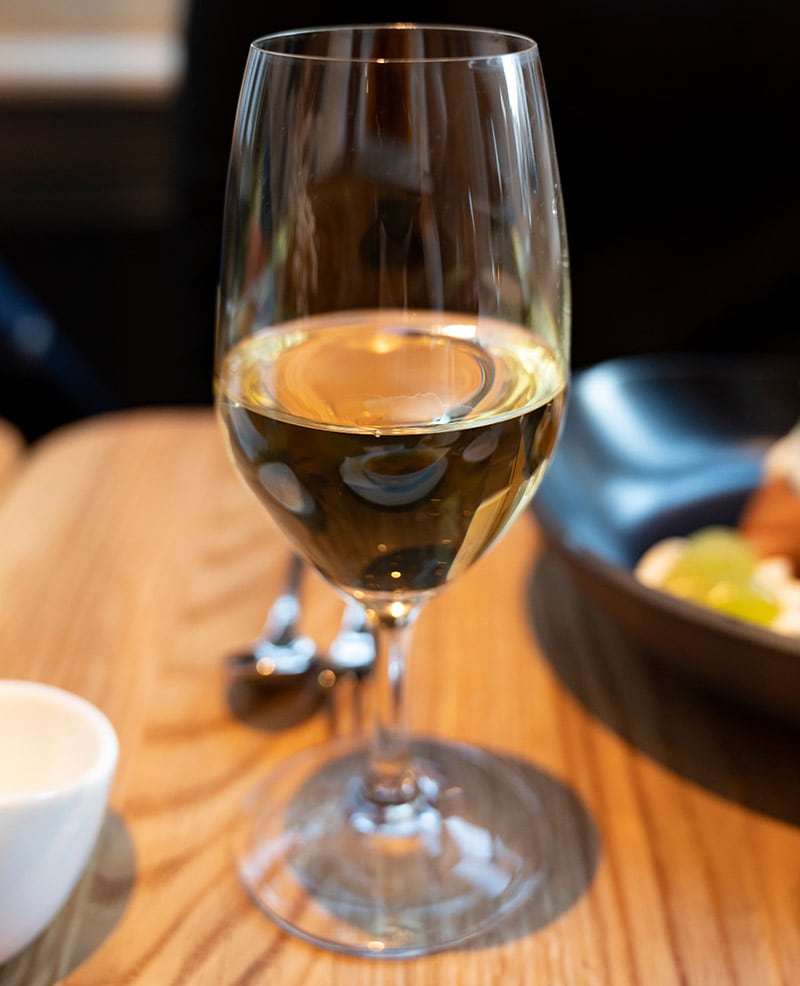 You already know wine is the most popular drink in Australia, and Australian wine production is also one of the largest wine exporters in the world. And it will be a massive mistake if I don't mention Muscat.
Muscat (or Liqueur Muscat) is a fortified wine that originated in Australia. The wine mainly uses the extract of Muscat à Petits Grains Rouge (Brown Muscat, as local people said) that is commonly manufactured in Rutherglen and Glenrowan, Victoria.
People usually wait until the grapes are in a partly raisined state, then they start harvesting and bring them to the pressed and fermented process. The wine will have a fresh raisin fruit taste, a delightfully sweet flavor, and a high alcoholic proportion.
This wine has some certain resemblances to the Madeira one. For example, both types of wine are often exposed to high temperatures.
Where to buy: Local pubs or cocktail bars. You can purchase a bottle of Liqueur Muscat at the store and make a muscat cocktail!
Hold On! Don't You Forget These Non-Alcohol Gulps Of Australia?
Here I introduce you to some alcohol-free beverages that you can apply whenever you crave something to stop the calls of thirst in the summer. Now, let's jump on this journey with me to drink through Australia!
Non-alcoholic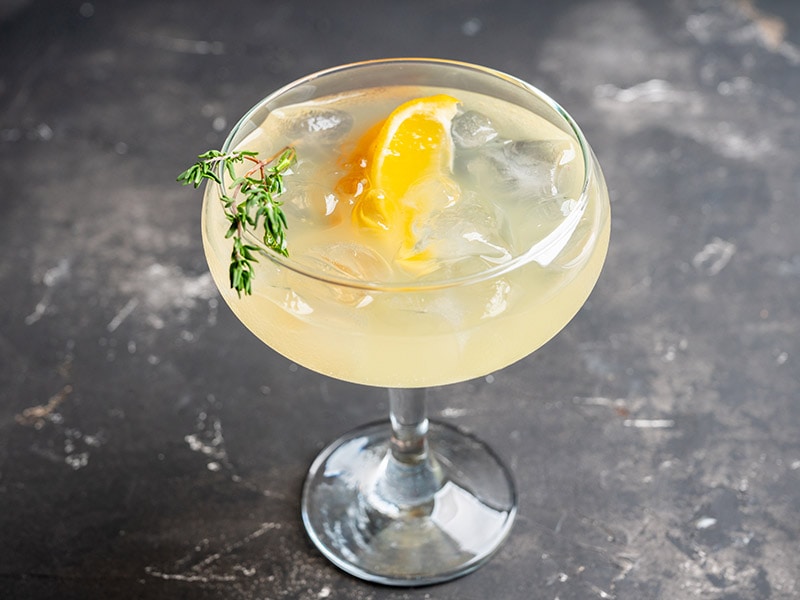 Unfortunately, the place where lemon, lime, and bitters turned up for the first time still remains unknown. However, some sources said this drink was made and has been widespread in Australia since 1880.
With that being said, lemon, lime, and bitters is the national drink in Australia and is popular in New Zealand. Besides, the glass is usually served for golf players after a golf match.
Although lemon, lime, and bitters contain a tiny amount of alcohol, it still belongs to the alcohol-free category. Therefore, people usually call it a non-alcoholic cocktail (or mocktail).
This mixed drink consists of lemonade, lime cordial, and Angostura bitters. You can switch to soda water or lemon squash if you don't have lemonade.
By the way, the mocktail has an almost similar recipe to Gunner, a Hong Kong drink. It also includes bitters and lemon juice, but only one different component is ginger ale.
Where to buy: In the supermarkets, bars, or you can buy the ingredients and make it yourself.
Let's impress everyone with your understanding of Lemon, Lime, And Bitters.
Non-alcoholic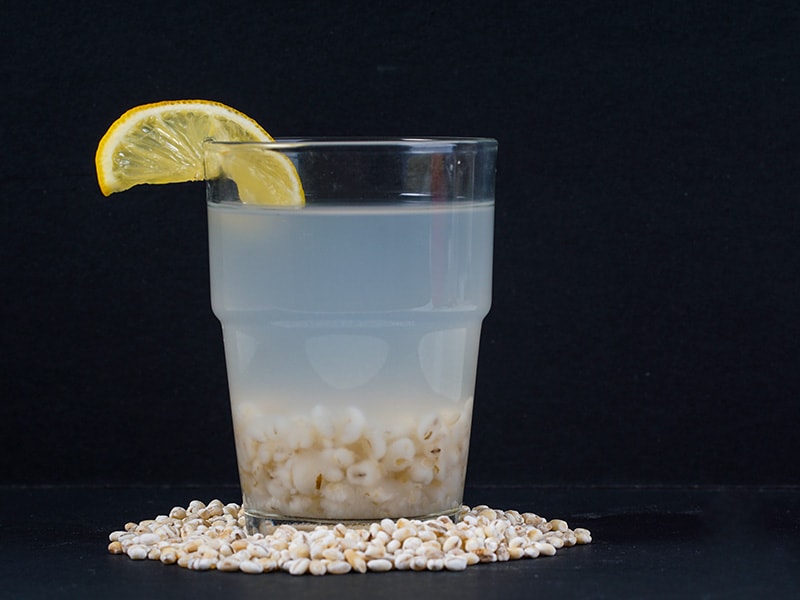 Lemon barley water is one of many variations of barley water. In ancient times, barley water was found in Britain, Greece, and Asia cultures. This wonderful drink was especially popular with the name Kykeon in the Greek tradition.
This drink requires only three ingredients: pearl barley, lemon, and sugar. Barley water offers the body tons of benefits, such as boosting your fiber, decreasing the amount of cholesterol and sugar levels, and balancing gut bacteria.
Besides, this quencher will be a fantastic element in your diet. It not only helps dodge hunger for a while but also improves digestion and removes the stubborn fat on the body.
Serving this drink hot or cold depends on your preference. If you're tired or sick, a hot cup of lemon barley water will give you emergency aid. If you're dehydrated, iced lemon barley water is a perfect option.
If you want it to be healthier, you can replace the sugar with honey. Also, add fresh ginger for an extra flavor and extra body resistance.
Where to buy: You can buy the components and make the drink yourself, or you can find them at the groceries, supermarkets, or convenience stores.
Non-alcoholic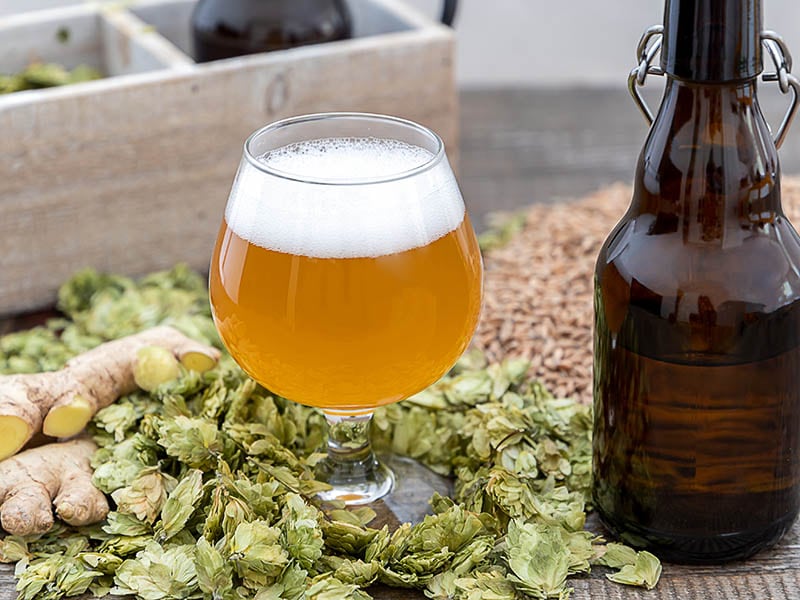 Why does ginger beer appear on this alcohol-free list? Calm down, mates! I will walk you through this drink with detailed information in no time.
In the mid-18th century, brewed ginger beer became popular throughout Britain and other countries all over the world.
Unlike its name, ginger beer contains minimal alcohol content (0.5% by volume). Therefore, some countries consider this classic drink a soft drink or soda.
Traditionally, ginger beer was made of ginger, yeast, and sugar, and people will leave that mixture fermented for several days. However, nowadays, the drinks are usually produced with flavor, color condiments, and artificial carbonation as an alternative way to the traditional brewing process.
To make a shandy beer cocktail, you can mix ginger beer soft drink with beer (I recommend British ale). Interestingly, the ginger beer from Bundaberg Brewed Drinks is naturally gluten-free, so no more concerns if you're following a gluten-free diet.
Where to buy: You can get them at most supermarkets, beverage stores, soft-drink shops, and grocery stores.
You can make Ginger Beer at home with these instructions right over there!
Other Australian Drinks For A Delightful Breakfast
Let's enrich your breakfast drink menu with some Aussie beverages! The list above will include some coffee to wake you up and prepare for a new day.
Non-alcoholic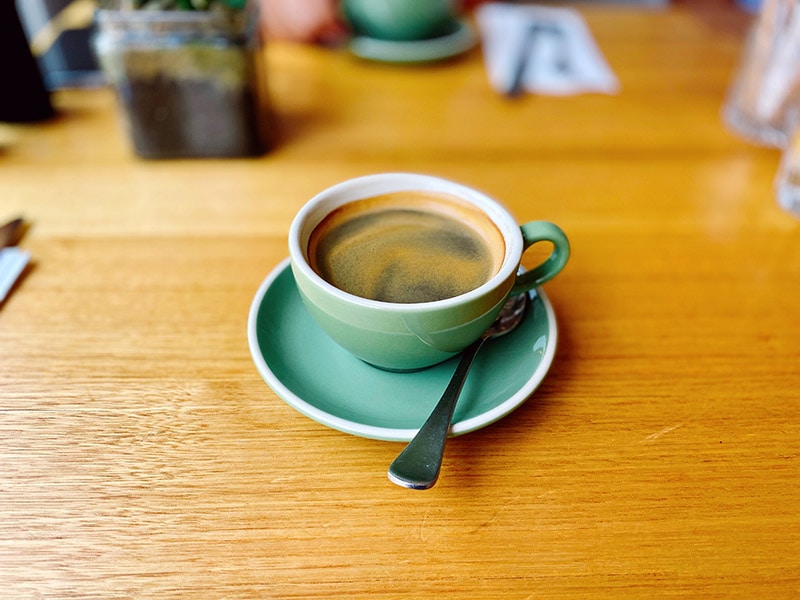 Starting a productive day with a cup of long black is never a bad idea. The iconic long black is a type of coffee you can stumble upon in any coffee shop in Australia and New Zealand.
At first glance, this coffee may remind you of americano, but it's much stronger in flavor and scent. With americano, you have to pour steaming water into espresso, and you do the opposite with long black.
Just by this trick, the crema in the long black will be more highlighted, giving the cup a naturally sweet taste and robust flavor. By the way, it uses less water than americano, so obviously, it'll be denser, more concentrated, and have a stronger flavor.
Typically, one cup of long black will need a double-shot of espresso. If you can bear the bitterness, enjoying it without milk or cream will be the best way. Just drink and appreciate the characteristics of the whole cup of the long black.
Where to buy: Coffee shops and cafeterias throughout Australia.
If you love Americano, you will definitely fall in love with Long Black!
Non-alcoholic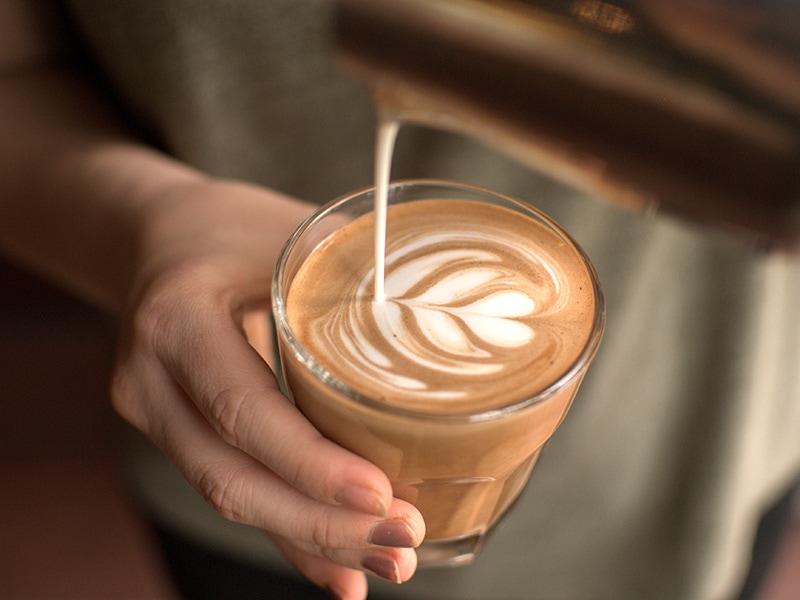 Do you fancy a glass of Flat White in the morning but are too busy to drive down to a coffee shop? I have your back. I will tell you everything you need to know about flat white and its recipe.
Some sources said that the Flat White was invented in Wellington, New Zealand, in 1989 by Fraser Mcinnes due to a "failed cappuccino." Contrarily, Australians also stake a claim at the Flat White. Therefore, the origin of Flat White is still a hot potato.
This coffee drink contains espresso and milk. Baristas steam the milk until it has smooth, fine bubbles and a velvet consistency of microfoam. This will support and highlight the espresso's flavor to the fullest.
Owing to two shots of espresso, Flat White has strong caffeine content, giving you a great combination of rich mouthfeel and bitterness at the same time. This coffee drink has gone across the globe and become the grab-to-go drink of coffee enthusiasts.
Where to buy: You can find Flat White in almost all the coffee shops around Australia.
What do you think about Flat White? Me? I think no words can explain its perfect flavor.
Non-alcoholic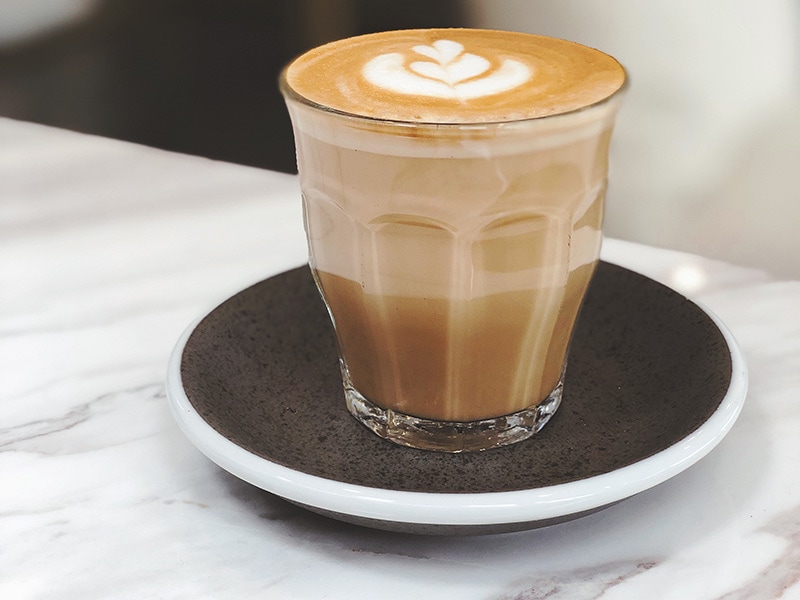 Piccolo latte seemed to be a famous drink in Sydney, Australia, ten years ago, and this drink has stirred up folks on the street with its aroma. Its name translates into "small" in Italia because it's smaller than a standard latte.
People said that the barista created a piccolo latte so they could repetitively taste their coffee all day without consuming too much dairy and caffeine. Although this is just an assumption, this still makes sense at some points about what a piccolo latte is.
This coffee drink includes a single espresso shot (usually ristretto) and steamed milk. When making this coffee, adding more or less milk is up to your appetite. You can brew the espresso first. Meanwhile, steam your milk until it gets a bit of nice foam.
The cup has a subtle, sweet, and rich flavor with a very soft touch. You can add other optional sweeteners like sugar or honey if you can't get through the bitterness.
Meanwhile, the Cortado from Spain will need two ristretto shots but an equal proportion of milk. There's also a somewhat similar drink called Galão in Portugal, which has a 1:3 coffee to milk ratio.
Where to buy: In almost all the Australian coffee shops.
You will gain a deep insight into Piccolo Latte after absorbing this content.
Non-alcoholic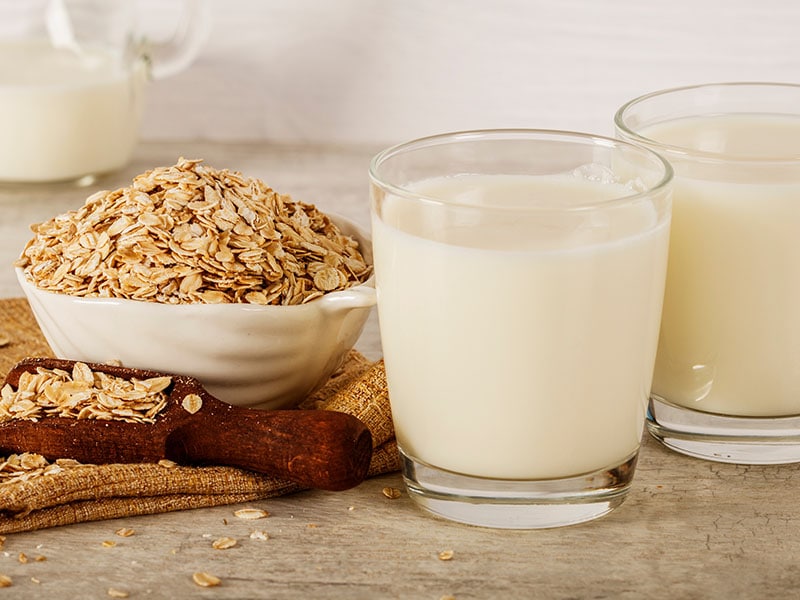 I think your kids will love this one for 100% sure! Let's come to the last drink on the list today: oat milk! It's completely plant-based milk produced by extracting whole oat grains. Therefore, the milk is naturally free from dairy, soy, and lactose.
If you drink oat milk on its own, it surprisingly delivers a subtle, neutral, milky, and lightly toasted oatmeal-like flavor profile. On the market, they add diversified tastes such as sweetened, unsweetened, vanilla, and chocolate.
Oat milk provides you with good protein from plants, is full of fiber, and supports the digestive system overall. Besides, it offers you a great source of energy and other wonderful vitamins.
In Australian cafes, almond, soy, and oat milk are currently the dominant plant-based product. Among these drinks, oat milk with the highest growth rate, with a 175% increase over 12 months in April 2021.
That said, almost all the coffee shops throughout Australia use oat milk as an excellent addition to the beverages. It distributes to the drink a creamier and smoother texture overall.
If you make oat milk by yourself, remember don't blend the milk too occasionally if you don't want it to be slimy. Also, warming the oat milk can sometimes lead to a slimy texture, so I think you'd better not do that.
Where to buy: Oat milk is available in supermarkets, groceries, in-stores, and online.
Non-alcoholic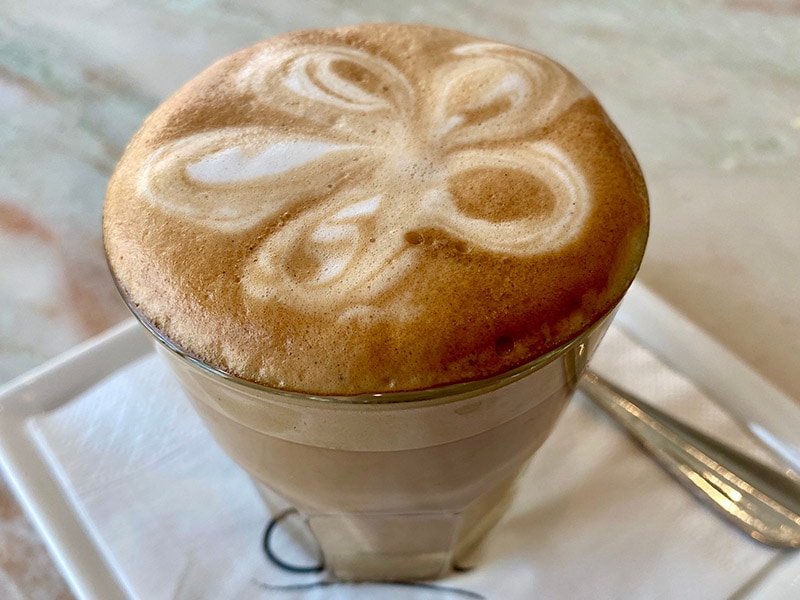 A cappuccino is a famous coffee drink derived from Austria. The coffee usually consists of espresso and steam foamed milk. It's a classic drink mainly consumed in Australia, Europe, South America, and some of North America's parts.
Just achieving the same popularity as flat white, cappuccino appears on the menu in almost all the coffee shops in Australia. The Australian cappuccino version will have two more ounces of silky, thick milk, and a high-stacked white foam.
Usually, before the bartenders pour the milk into the cup, they ensure the espresso is dusted with unsweetened cocoa powder. Cocoa powder is the spotlight of the drink. It works as an aesthetic decoration and adds a tinge of cocoa taste to the coffee.
Where to buy: Australian coffee shops or grab the ingredients at stores and make one at home.
Some Amazing Recipes To Make Iconic Australian Drinks
I already have detailed recipes for two beverages I love the most (and I think you will love them!). Keep reading and save them for later! And now, I will start the show with Long Black, which is wholly alcohol-free and suitable for brightening the morning.
1. Making Long Black
Why do you have to go to the coffee shop when you can make one at home with free moderation? Let's grab up all of the needed ingredients and head to the kitchen right away!
Ingredients: espresso, hot water
Step 1: Fill the cup with hot water.
Step 2: Grind freshly roasted beans, and tap the portafilter a few times to settle the grounds.
Step 3: Tamp the coffee on the surface.
Step 4: Extract a double espresso shot into the glass.
2. Making Lemon, Lime, And Bitters
Summer is coming, and lemon, lime, and bitters will feed your thirst delightfully. I don't know about you, but if it's summer and my fridge doesn't store some bottles of this drink, I will go crazy without a doubt.
Ingredients: Lemonade (or soda water), lime juice cordial, Angostura bitters, lemon slices (garnishing), ice cubes
Step 1: Combine ice cubes, lime cordial, lemon juice, and bitters.
Step 2: Add lemonade or soda water to moderate the drink to your sweetness preference.
Step 3: Decorate with lemon slices.
Time To Wrap Up A List And Choose Your Favorite One!
In conclusion, all the Australian drinks above are lovely, straightforward, quick, and easy to make. Especially with cocktails, you can be a bartender at home to prove yourself to anyone in the family with your shaking skills.
Also, if you ignore other drinks, then you'll make a huge mistake! Everything in the article is wonderful and delicious. Therefore, you can make some and tell me your delightful outcomes or any exciting things that you experience.
If you find this post helpful, please share and leave the comments in the section below. I want nothing other than that. Thank you!