Craving for some Australian deserts to light up your family table? This post is the right place for you. The delicate British cuisine greatly influences Australian sweet courses with its charming looks and irresistible flavors.
Whenever you think of a fancy dessert with a lovely flavor, the following sweet treats from Australia will help you out. Australia will treat you well, from the famous Tim Tam bars to the cute and tasty Yo-Yo biscuits. I'm sure!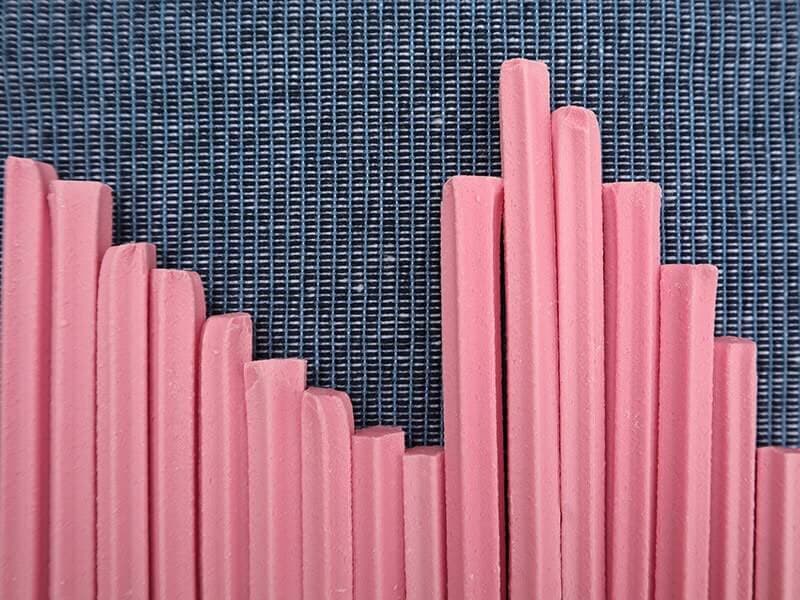 68 Mouthwatering Australian Desserts To Enliven Your Party
OMG! You have to taste them now! Because only the real experience can fully show how perfect they are. Just keep reading!
Let me start with one of the creamiest dishes in Australia, Pavlova. The dish is full of rich buttery cream, which will charm your taste. The best part of this dish is that you can pair it with plenty of fresh berries to balance the creaminess.
You have to make it now! Let's see this video:
Want to try a delicious Australian specialty? Try this jelly cake recipe right now! These sweet treats are chewy, with a slightly soft texture in the center. You can decorate the cake's exterior with some desiccated coconut to finish the cake.
Yum! Does the appearance of these Caramilk Lamingtons look appealing to you? These treats have a thick structure with a soft and spongy texture that pleases your taste. Don't forget to sprinkle some desiccated coconut for extra flavor.
Hey Milo lovers! This Aussie recipe is perfect for lunch. These square slices are rich in milo's flavor with a slightly crumbly texture in every bite. You can put these slices in your kids' lunch box to re-energize for the rest of the day.
Chocolate ripple cake is an Australian masterpiece with many sweet layers that construct a breathtaking look of the cake. This cake will be a hit at your next party with a soft texture and a gentle vanilla flavor.
Neenish tart is a traditional Australian dessert that you can find in almost any bakery in this country. The tart has a lovely appearance of brown and pink fillings. While the cream filling is rich, the bottom is so crumbly that it will melt in your mouth.
Caramel slice is an authentic sweet slice from Australia that will drive your friends crazy. These slices have a slightly crunchy base highlighted with a soft and sugary the caramel-chocolate layer
Take a small bite of this Caramel slice, and you will be amazed by its flavor.
Yum! You can make this delectable Aussie specialty for dinner. The slices are full of vanilla flavor that complements the spongy structure of the treat. Top some vanilla icing on top to complete the dessert.
Speaking of Australian sweet courses, it would be a mistake not to mention Lamingtons. These sweet treats are the best representative of this country's desserts. The chocolate covers are melty with a spongy center. You can add some twists with a tangy raspberry jam.
Give this Tim Tam brownie a crown because it's Australia's real king of sweet treats. The combination of fudgy brownies and crunchy-soft Tim Tam will be the best experience you have ever had. Hurry up! Give this treat a try, and you will agree with what I said.
Eton Mess is an Aussie recipe that has a perfect combination of fresh fruits and rich cream. The taste is so creamy that it fits to play the role of an irresistible BBQ after-meal recipe. The appearance of the dessert is so charming and impossible to resist.
Here comes a great Aussie morning dish for you! Anzac biscuits are crumbly and rich in nutty flavor. The name ANZAC is short for 'Australian and New Zealand Army Corps'; this is because of the portable and well-kept ability of the biscuits.
What a simple way to create a batch of Anzac biscuits!
Turning your favorite ANZAC biscuits into an apple pie sounds interesting, right? This apple pie is packed with a lovely nutty and earthy taste from ANZAC biscuits and a delightful natural sweetness from apple. If you have any doubt, just try it!
Australian trifle will be one of the best desserts you have ever tried. Creamy custard, spongy cake, and sweet fruit layer are all the delicious features that construct this appetizing trifle. It can serve a large table from 8 to 15 people.
Who wants a kick of coffee flavor? This Australian-style coffee cake will be an excellent choice for you. You could make a simple cake with fantastic flavor or twist it with incredible sweet layers. The cake will melt in your mouth and make you love it.
Do you love whoopie pies? If yes, this Lamington whoopie pie recipe will suit you. The dish has a sandwich-like shape with a rich and creamy filling waiting for you to discover. Some sweet coconut will finish this dish splendidly.
Hey! These Golden Gaytime slices will give you the best experience. The rich buttery filling sandwiched between two soft and melty covers is everything you are looking for. You can twist it a bit with some ice cream on top for a beautiful experience.
When you don't know what to serve at your kids' birthday party, fairy bread will be your savior. The dessert has a splendid colorful look from sprinkles that will charm your kids and even some adults. The soft bread inside is a treasure for your taste.
Iced Vovo tarts are a classic Aussie sweet dish with a crumbly and soft bottom complementing the lovely cream. You can make small tarts or a huge one to serve different purposes. Don't forget to add raspberry jam for a beautiful red color.
Let's make the Iced Vovo in this special way!
Another tasty tart recipe is coming for you! The bottom will always surprise you with its beautiful crunchiness, while the strawberry fillings create a wonderful sweet and tangy flavor. You can choose the smaller variant to serve if you can't finish a massive one.
Australia is influenced by British cuisine. As a result, there are many lovely shortbread cookie recipes in this country. Aussie shortbread cookies are melting and rich in buttery flavor; every bite is a pleasure to your taste.
Who doesn't love cheesecake, right? If you are a cheesecake fan, this satisfying peach treat will be your favorite option, the melba cheesecake. The cheesecake is so soft and smooth that it makes the peach topping irresistible.
Wow! Here comes another Aussie slice recipe that will blow your mind. This chocolate slice is softer, spongier, and less dense than other slices. The best part is it is filled with chocolate and coconut, yummy, right?
What else could be better than a loaf of coffee cake for the morning? The cake is perfect for breakfast with a fluffy texture and a coffee kick. You can add a glaze of milky icing to add extra taste and beautify the cake.
Hold on! Here is another way to twist your perfect ANZAC cookies. You can turn these cookies into a cheesecake with an exquisite flavor. ANZAC cookies give so much nutty and earthy taste that make this cheesecake.
The name of this dessert depicts all of its features. Cocoa bombs will explode your party with their rich cocoa taste. Drop a bomb to your hot drink, and you will be amazed by the interior that pops out in the drink.
Allow me to introduce to you one of the most famous sweets in Australia, Tim Tam Bars. These bars are soft and melty that will dissolve right in your mouth. The chocolate cover hides a lovely crunchiness inside that will satisfy you.
Gosh! These Tim Tam bars are so soft and sweet! You must try them!
How about turning the Tim Tam bars into a sweet and creamy cheesecake? You won't regret trying this combination. This is a brilliant sweet treat for your next party. These Tim Tam bars create a crunchy texture for your buttery cheesecake.
Want a cooling taste from the mint? You can have these mint slice biscuits. These cute, chocolate-filling biscuits flawlessly combine mint and chocolate flavor. Who can resist this harmonization?
Aussie cookies are creamy and sweet with lovely cream on top. The important feature of this cake is the cream; it is the primary contributor to this dessert's reputation. You can add an alcoholic twist with the recipe that uses beer for baking. Believe me! It's delicious.
Macadamia is a special nut that has a rich and buttery flavor. Its flavor will be more mesmerizing after being baked. So, when you add it to your cookie recipe, the outcome is a spectacular dish.
These melt-in-your-mouth Macadamia cookies will treat you well!
Where are you going? This hedgehog slice recipe will be a scroll stopper for you. The slice is rich in chocolate and hedgehog flavor with biscuits' soft and crunchy texture. You will not regret trying this recipe.
Ice cream sandwiches are a brilliant treat for your family. You can make it from sandwich slices or brownies for an extra chocolate flavor. Either way, the ice cream flavor will make your family proud of your cooking skill.
I can stop myself from drinking this Aussie iced coffee because it is so delicious. The strong kick and bitterness of coffee are highlighted with a touch of creaminess from vanilla ice cream. Add some milk, and you will have the best glass of coffee.
Don't miss out on this recipe if you are a muffin lover. These muffins are moist and soft with a delectable chocolate taste. You can try the recipe with bananas for natural sweetness. Treat your family with a batch of these muffins; I'm sure they will love them.
What if you want to taste Pavlovas but can't finish the whole giant recipe? Mini Pavlovas come to the rescue! These tiny treats are creamy and full of fruity flavor that will surprise your guests. Jam or fruit compote is another option to pair with this recipe too.
Do you know that Australia has special bread for breakfast? The damper has a soft interior with a crispy and golden edge that will enlighten your morning. There are plenty of ways to try to serve this damper; you can serve it with honey or some plum jam
Damper will be a great dessert choice for the morning! Give it a try!
Looking for a creative dessert for Christmas? You can make this Christmas crack. These cracks will melt right the moment they touch your mouth. You can add some sprinkles to embellish these cracks for a delightful meal.
Lamington and ice cream, why not? You can combine the best features out of these dishes in one meal. The cooling touch from ice cream just matches with the sweet and fluffy lamington cake, so tasty!
With a touch of banana, your morning bread will change splendidly. After baking, your loaf of bread spreads a lovely and lovely scent that will charm all your friends. By adding some bananas, the natural sweetness will please your desire.
Have you ever tried grilled pineapple before? A slightly sweet, tangy, and smoky grilled pineapple suits the flavor of buttery Pavlova. Just place the grilled pineapples on Pavlova, and the dish is ready to serve.
Who is craving some pancakes? These tiny Pikelets are the best option for you. Pikelets are a bit thicker than ordinary pancakes. You can serve them with fruit jam like raspberry or strawberry for a touch of fruity flavor. Whipped cream is also a nice option for some creaminess.
Is it easy to make Pikelets? Let's find out!
Lemon barley water is a classic drink from Australia that you can serve hot or cold. Pearl barley gives this drink body and a gentle nutty flavor. Apply some lemon juice and sugar (or honey), and the drink is ready to go.
How can this beautiful cake stun many people's hearts so badly? I believe that it comes from the dish's flavor. For the first bite, you can tell how rich and buttery the cake also melts in your mouth instantly. Let's give it a shot and show your impression!
In general, the dish is effortless to make because there is no baking step required. The lemon slice has a very flavorful taste; you can tell how creamy it is and a hint of sourness from the lemon. Therefore, I think it will be a nice pair with a cup of ice tea.
Every scorching day will fade away when you have this cold beverage. Apple Pimm's is like a day saver that will cool down the heat with its fruity flavor from every sip you drink. Besides, the drink is also helpful for your digestive system if you use it regularly.
For those looking for a delicious pistachio dessert that is low in calories, these pistachio meringues are the best. Seriously, you can add this recipe to your diet menu. The dish has a bright taste of sweetness from egg white, so it will go well with fruits or nuts.
I'd like to introduce you to a perfect snack that is healthy and delicious. Kingston biscuits have played a significant role in many Australian hearts for decades. The dish is made of oats and extra crumbs that create wonderful nutty treats for any occasion.
Hey! These delectable Kingston biscuits are waiting for you!
Here comes your favorite confectionery. Jam doughnuts have an exciting jam filling that will stimulate every cell of your mouth in just one bite. You can coat these doughnuts with powdered sugar to raise the mouthwatering taste.
Musk sticks are very popular in Australia. This dish is like an excellent snack with a baby pink color with a tender texture and a sweet floral taste. You can use musk sticks to add to tarts or any dessert to enhance the stunning look and sweetness.
The dish's name exposes its appearance specifically. Yo-yo biscuits are so simple to make, with two layers of buttery crust and a creamy filling. You can use the charming dish with a cup of tea or coffee as a quick breakfast to start the day.
Malteser slice is an authentic Australian dessert that is rich in chocolate flavor. Because of the dish's stunning look, the local people like to make it on their holiday or birthday. The texture is incredibly chewy and fudgy that will give you a pleasant feeling.
Apple strudel seems to be a rolled version of apple pie. Instead of possessing a crust, this fascinating apple delight has filling fused into each layer. The dish's texture is more tender than apple pie, but its taste is still flavorful; you can tell how sweet and aromatic it is once you try it.
If you are a fan of coconut, this is the sign that you have to try this outstanding coconut dessert recipe. These candy spuds will give you a deep coconut exposure with a chewy texture. Besides, its sweetness is also a tipping point to tell how delightful the taste is in each bite.
Check out this beautiful Australian recipe; I believe that you will find something interesting for your cooking list. This lamington roll cake is so soft and cushioned covered by crushed coconut. I mean, this coat really gives the dish an exciting look and a tasty experience.
Roll your Lamington, and you will have a lovely fluffy cake!
Wagon wheels are famous snacks that occupy ample space in many people's hearts. The dish has a fantastic taste of chocolate that is so creamy and sweet. Moreover, the associated nuts give the dish a rustic exposure and an interesting biting feeling.
Let's try on this Aussie tart recipe! The dish combines macadamia in a tart crust instead of almond or cashew. This is a great substitution because the nuts taste richer and combine with caramel to create a thick and creamy mixture of tart filling.
Why don't you bake a big batch of scones for breakfast? You can combine it with cream, maple syrup, or just butter for a simple, tasty meal. Trust me; it's so easy to get obsessed with the scone's creamy and buttery taste since you give it a try!
If you're craving a decent dessert to enjoy after lunch, you can try to make this yummy cheesecake. The first impression of the cake is so satisfying; it's a rich taste from every bite melted in your mouth. You can store the cake in the fridge for days and eat it at any time!
This caramilk cheesecake will melt your heart with its mesmerizing rich flavor.
There are two amazing features in this tart that you have to try: the crust and the tart filling. Adding macadamia is an essential part of this tart. It gives the tart a gentle kiss of nutty and buttery flavor so that you can't ever get bored eating it.
A small bite of the pudding is so soft and delightful that you can't ever stop. The taste from rhubarb seems to be a bit sour but believe me; it gives the dish a unique exposure. However, the overall taste will be so creamy and sweet that a slight sour is a good combo.
Garibaldi biscuits are excellent treats that you can make for your kids. The added currants give the dish a sugary taste and an acidic touch from the fruits. You can add a little cinnamon to spice up the flavor and aroma.
If you're looking for a healthy snack, this one is made just for you. These little bites are so effortless to make; all you have to do is mix all the ingredients and bake them. The result is worth the wait; these bites are so aromatic and savory from every bite.
It would help if you treated yourself to this banana colada on a hot summer day. Believe me; it will cool down the heat with a creamy flavor featuring a hint of alcohol for a boosting taste. In addition, it takes just a couple of minutes to make this tasty cold beverage.
Have you ever tried Lamington popsicles? If not, I have a super cool lamington recipe for you to attempt. The coconut crumbs covering the ice cream give it a delightful experience. You can make these popsicles for your kids in the summer.
These beautiful strawberry curd tarts are exciting to make for a lunch snack. The dish has a rich and fruity taste from the strawberry cream filling. I have to say that it is a good call with the buttery crust that the whole combo tastes delicious.
Let's make some delicious iced finger buns for everyone! You can do it for dinner, dessert, or a party; the guests will get obsessed with the dish's stunning look and flavor. You can tell how sweet, creamy and buttery these treats are from the fruity glaze and the buns.
Who loves the wonderful texture and mesmerizing flavor of ricotta? This recipe will turn it into a cake with a crumbly base. To balance the creaminess, you can apply some fresh fruits like cherry, peach, or raspberry.
Turn On Your 'Beast' Mode
The culinary cuisine in Australia is so diverse that you have to leave your stomach empty to taste dishes as much as you can. The suggested Aussie sweet specialties are delicious enough to trigger your 'beast' mode and handle all of them.
That's a wrap for today! What is your favorite dessert? Feel free to share your opinion below. I hope you have a great cooking day and see you in the next post!