Usually, people who find easy Asian recipes think of these exquisite cuisines as quite complicated and challenging to replicate or cook at home. Don't worry; it's just a myth. The good news is many authentic Asian recipes are super straightforward to make.
Asian cuisines are known for their flavorful taste, the large amounts of spices they use for each dish, and the wide range of components. Each spoonful will need to bring an outstanding harmony in flavors and textures as well.
Let's not let you wait anymore; now I will show you what the 35+ effortless Asian recipes you can make at home are!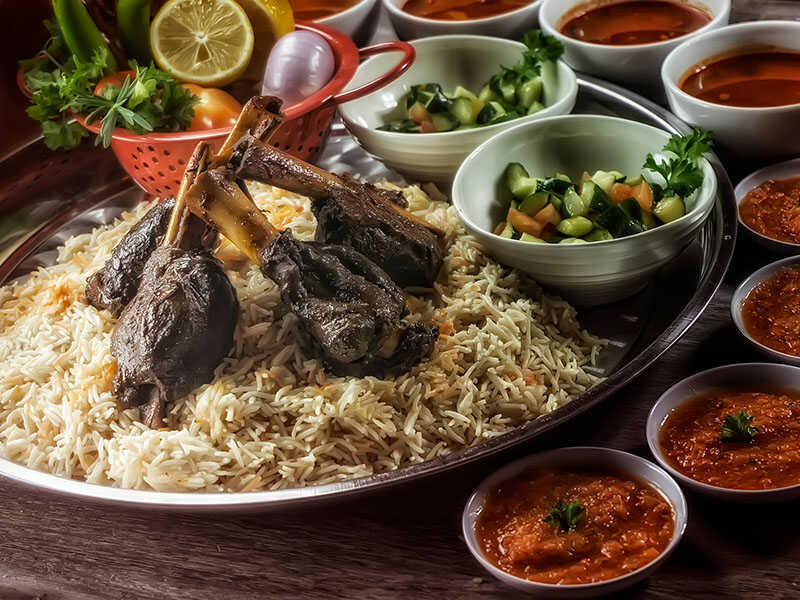 Take These 35+ Easy Peasy Asian Recipes Here And Try Them Out Now
Each Asian country has their own exclusive culture as well as cuisine. Therefore, I will suggest some prevalent and straightforward home-cooked recipes from these beautiful countries. Don't miss out on this incredible list!
Chinese cuisine is a perfect harmony of many flavors such as spicy, salty, sour, sweet, and bitter. They focus on using a wide range of spices to bring richness in taste to the dishes but do not overshadow the freshness of the main ingredients.
The shrimp kung pao noodles that I introduce today is a typical dish of Chinese culinary culture. The spicy and salty sauce perfectly coats the subtle, mild sweetness from the shrimp, the fresh, crispiness from the greens, and is balanced by the soft and chewy noodles.
This is a great dish to enjoy for dinner!
This mapo tofu dish is a palatable wok recipe that you can find at almost all Chinese restaurants worldwide. It is usually served with hot, steamy white rice since it has a bit of spicy and strong pungency, and white rice is a great partner to balance that.
From now on, you don't have to order this dish from restaurants anymore; you will know how to make your own at home. You can make a twist to make a vegan version, and that will still be fine.
And remember to cook a big pot of rice; you won't eat just one bowl of rice with this recipe.
This is how to make an authentic Mapo tofu dish at home.
This dish's deliciousness will blow you away! The combination of pork, veggies, and the aromatic flavor of orange produces a delightful balance that you cannot resist. It is convenient since you can choose any part of pork to make it.
But it is better to choose meatier parts. This orange pork stir-fry recipe is full of nutrients and can be prepared in around 40 minutes or more, making it an ideal dish for your lunch box or a quick dinner.
South Korea is one of the most well-known cuisines in the world. They have done so well in promoting their distinctive, delicious food to other countries. Kimchi fried rice is a rustic clean-the-fridge dish, which means you can use up the leftovers in your pantry.
You will need veggies, rice, meat and of course, kimchi. The processing steps are effortless and take almost no time to have on the table. The sweet, spicy, and sour kimchi taste levels up the flavor of the whole dish. It's time to find what you have left in your fridge.
You might have heard about tokbokki, spicy chicken wings more than bibimbap when it comes to South Korean cuisine, but believe me, bibimbap is much easier to prepare and enjoy at home. You can collect all you need for the delectable rice bowl dish in your fridge or pantry.
The standard full bite of this dish needs a bit of crunchy seared rice, sweetness from veggies, and the meaty taste from the main protein. It would be even better with some egg yolk and hot, spicy traditional chili paste on top to blend the flavor altogether. Mouthwatering!
The way a Korean makes a perfect bowl of bibimbap from scratch that you should know.
It is a Korean dish, but you can find the ingredients almost anywhere in the world. The must-have component is a famous Minnesota-originated deli meat: spam. You can make this delicacy with leftover hot dogs, spam, kimchi, and other veggies like cabbage.
Budae means "army" in Korean; therefore, this dish was made to be eaten swiftly and with adequate nutrients loaded. So, you can quickly prepare this Korean-style stew soup for any meal of the day.
I think this recipe is sound when the weather becomes chilly since there is nothing better to satisfy an empty stomach than slurping hot and spicy soup.
Japan is known for its elegant-look-and-taste dishes, and Japanese food contains various healthy ingredients and mainly applies simple processing ways (to be beneficial for your health).
They even have their own ways to make fried batter dishes healthier than the regular deep-fried recipes. The light-coated, crispy batter outside the fresh and nutritious veggies or seafood brings absolutely no greasy aftertaste for this deep-fried dish.
This delicacy may entice you to stay at the table until the meal is finished.
Let's skillfully make tempura batter like a chef by following this instruction!
Another warm soup recipe on this list is zosui, a signature Japanese dish. The dish has the name "rice soup" but not porridge because you will cook the rice but try not to make the grain mushy.
White or yellow miso paste is the main condiment in this zosui recipe. They are both easier to access than many other Japanese unique condiments that might be hard to find. Since these two types of miso can last quite long, you can store them at home to use any time.
The sweetness from the broth is all from the veggies and dashi; the eggs lend an interesting texture to the soup and necessary protein for an average meal. You should try to make this soup for breakfast as you can make it in no time.
You can make this miso soup in no more than 15 minutes and requires minimal ingredients. The miso paste takes the role of the main component and the primary source of saltiness and flavoring the soup.
This fermented soy-based condiment stands for Japanese cuisine and brings tons of beneficial health effects. It would be best to have some miso ingredients at home to have at any time, especially when you don't have enough time to prepare a proper meal.
If you are a fan of strong coffee with a sharp, bitter taste and high caffeine content, you should try this renowned Vietnamese beverage.
Wandering on any street in Vietnam, you can always come across a stall selling this delicious drink. It is so prevalent that it is a significant loss if you come to Vietnam and don't try it.
You can make it at home with straightforward steps; all you need is premium quality Robusta coffee powder, preferably bought at the Vietnamese market, condensed milk, and 10 minutes. This is definitely a drink recipe you should try once in your life.
Vietnamese savory dishes contain a great harmony between flavors, from meat to vegetables and spices. Almost all traditional Vietnamese dishes are a palatable harmony between veggies and protein-rich ingredients.
The Vietnamese cha gio or Vietnamese spring roll is an outstanding example of that. The crunchy, thin-crust outside embraces the soft, tender, and a bit chewy with a mild sweetness from veggies and ground meat.
It might seem challenging to make, but you will know it is indeed effortless when you get to work.
Differ from the others, a proper Vietnamese cha gio is made like this! Watch this video:
Although it seems like a feast or might take a long time to prepare, it indeed does not take you that much time that you are assuming. This dish can be served in everyday meals since it pairs well with rice noodles, rice or is even eaten alone.
The ingredients for this ga xao sa ot recipe are accessible in any Asian market. Therefore, you should better use fresh ingredients for a more tasteful effect. Believe it or not, spicy stir-fried chicken with lemongrass can be your tiny "addiction" after trying once.
Well, Thai cuisine and Tom Yum Goong are like two phrases that always go together. Talk about Thai food; you might be unconsciously reminded about the distinct spicy, sour, and aromatic scent from kaffir lime leaves, lemongrass, ginger, and so on.
You can use various types of protein for this thin soup, but it ideally goes with seafood, especially shrimp. Within 30 minutes to prepare and cook, then you will have a bowlful of comfort Thai delicacy for a light dinner.
Reveal the secrets of making Tom Yum Goong with this detailed guide.
The tropical taste is also a special note in Thai cuisine; they often use tropical fruits in many dishes, from sweets to salads and savory dishes. On this list, I want to suggest to you this tasteful Thai starter dish.
I once ate this salad at my Thai friend's house, and it was so palatable. Fresh, citrusy, tempting, and memorable are all the things I can say about this recipe. It is genuinely the salad recipe you should never miss!
Cooking rice is simple, and each Asian nation noted for rice-related cuisines has its unique manner of making their rice dishes stand out. That's precisely what this Thai coconut rice is about.
The aroma and rustic aromas of the rice cooked this way may remind you of a part of this country's rich heritage. Maybe you could imagine a white-sand beach with a row of coconut trees.
Shall I move on to a sweet treat? This Tawainese Castella sponge cake is so famous that you might have heard about it once. The sponge cake outcome will have the dream spongy, jiggly texture and the fragrant, milky and cheesy taste that any baker wants to recreate.
Don't worry; making this cake is not that challenging. The recipe I offer you today is effortless to follow and make it at home. I can't wait to create a new batch at my house, and you should make yours, too.
Making such a delicate sponge cake will be much more uncomplicated with this instruction!
Yes, you and I cannot forget bubble milk tea when it comes to Taiwan, right? Although you can conveniently buy the drink anywhere, it will be more satisfying when making your own at home and adding as many toppings as you wish.
I promise you that making brown sugar bubble milk tea is super simple, and you can make it in a snap. Thinking about having a bigger cup of tea, more toppings but cost you less, so delightful!
It will be a loss if you don't try the flavor of the Taiwanese savory dish. This Taiwanese lu rou fan or Taiwanese minced pork rice requires easy-found ingredients and minimal cooking method then. Even if you are a rookie, you can make this recipe like eating a piece of cake.
Serving the minced pork on top of a bowl of rice, drizzle some ragu sauce from the dish, and bon appetit!
Naan or Indian flatbread might be a dish that you are familiar with when speaking about Indian traditional cuisine. You can serve this signature Indian bread with almost all of their traditional dishes and sauces like hummus.
Naan still tastes good even if you eat it alone; the bread brings a soft, chewy texture and gorgeous buttery flavor. It is both palatable and effortless to make, so you should try to make some at home when you have time.
Do not have a regular curry-like texture that contains soup or sauce; this aloo gobi matar looks "drier" and has a "lumpy," paste-like consistency. The "clumps" are chopped potatoes, cauliflowers, and peas.
I am addicted to the flavor of the peas in this dish since their distinctive mild, beany sweetness matches perfectly with the spice mix and other ingredients. Adorable!
Complete instruction to make your palatable Indian potato, cauliflower, and pea curry.
Let's add one more recipe to your Asian-inspired breakfast list! This bread poha or bread upma is worth trying once. It can be a great way to use up any bread left at home, white, wheat, or brown bread.
Simply chop your bread into cubes and soak them with piquant, delicious spices. Only a few other steps are required, and you can have your vegan breakfast done, hot and appetizing!
Singaporean cuisine is the infusion of many great Eurasian cuisines, especially from its close neighbors, Malaysia, Thailand, or Indonesia. Yet, they still develop their very own specialty to distinguish themselves from others.
Among all the diversity of ingredients, Singapore's food is dominated by elements from the sea. This sambal stingray recipe is one of the famous dishes in this country, and it also verifies their unique color differs from the Malaysian version.
Mouth-watering with different usage of spices has boosted the flavor profile of stingrays to another level. If you are worried about making this tasty dish, scroll down, and here is my little gift for you. Have a good meal!
Process your sambal stingray properly following a native's way.
This signature Hainanese recipe is widely known in Asia in particular and in the world in general. The dish is renowned for its simplicity in ingredients and cooking method. You only need a handful of spices that you might have already, chicken and rice.
Your rice will not be submerged in clear water like regular but cooked in the freshly made chicken broth. All the yellow fatty from the poultry absorbs evenly into the rice grains.
When the rice is done, it will have an incredible fluffy texture and shiny look outside, together with the lovely, rich taste blend with a mild hot taste from ginger and spices. The harmony of this dish is gorgeous.
Filipino cuisine is also influenced by many other cuisines, especially Western's. But they still preserve the Asian cores and transform all the factors into a unique taste that nowhere can replace.
Today I want to give you a pork belly adobo recipe from this beautiful island country. The pork belly will be braised in a pot with many spices and condiments until the lard is so soft that it can melt when served on hot, cooked rice grains.
Just thinking about it makes my mouth water.
After all of the heavy feast dishes above, a refreshing salad like this buko salad recipe can be a savior. Its main ingredients are primarily tropical fruits found in the Philippines, but you can actually make a twist with all the fruits you have at home.
The refreshing, lovely mellowy, and nectarous chopped fruits can please your taste and also bring an interesting chewing effect. Straightforward to make and require a minor cooking skill, you can accomplish it at any time.
This is a fantastic recipe and easy to whip up. If you are looking for a new idea for afternoon tea or a party snack, consider this. The bitterness from cocoa strangely pairs well with the toasted nuts flavor of corn flakes, giving these biscuits the ideal balance.
Remember to let your biscuits cool down a bit right on the baking tray before trying to move them to the cooling rack. These biscuits might crumble easily when they are still hot; therefore, wait for 4 to 5 minutes, and your treats will be fine.
Cambodian cuisine is notable not for its spiciness but for the exotic ingredients that Cambodians use. Insects such as spiders and others can be included here. Otherwise, they, like most other Asian cuisines, are rice-lovers; rice is included in every meal.
Amok is a traditional curry from Cambodia. They usually have this dish with various types of protein like chicken, shrimp, and fish, but I will offer you the fish variant.
I love the white juicy meat flesh submerged in the rich yellow sauce, which is perfect to be served with a plain starchy base. Therefore, this fish amok or Cambodian fish curry recipe suggests a yummy Cambodian delicacy with rice.
Let's take reference from this video and make your fish amok at home.
The food from Malaysia is recognized for its fiery flavor and a complex blending of spices in the recipe, bringing many features of flavors of Southeast Asian cuisine. The rendang sauce that comes with the chicken today is a true masterpiece in spice combination.
The chicken is stewed in the sauce for a long time, absorbs the spices while becoming soft but not mushy. Eating with white rice can create a pleasing effect.
Indonesian culinary signature dishes are often described as sweet, sour, salty, and hot, spicy taste, represented by satay and the bumbu spice mix. They have various healthy and using much-less-spices options, Gado-Gado salad is one of them.
Gado means "mix" in Indonesian, and the dish is also a mix of diverse, simply processed vegetables. The way to enjoy the dish is also straightforward. You can serve raw or boiled veggies on one plate and dip them with the specialty peanut sauce.
Sometimes the most scrumptious things are the simplest things.
Since experiencing extreme weather for thousands of years, the unique Mongolian cuisine prefers to demonstrate the original taste of ingredients, as spices and veggies were scarce.
Therefore, it's straightforward to find the ingredients for your Mongolian-inspired dish. You can check this beef ramen recipe and open your fridge to collect the things required. They might already be there.
Simple yet delicious, you can make this recipe for a quick lunch. Ramen will never let you down!
Quick and easy peasy guidance to show you how Mongolian beef ramen is cooked here!
Myanmar was called Burma in the past, so their cuisine has the name "Burmese." Burmese cuisine also delivers South-East Asia cuisine flavors, spicy, mildly sweet, and strong pungency since they use more ginger and garlic.
This Burmese fish soup or Mohinga is a national breakfast in Myanmar and provides a lot of nutrients you need to start a day. From fish, noodles, and fresh herbs, your compliment will be no less than "wow."
If you want this delicacy for dinner, go ahead. It takes a maximum of an hour and a half for you to have a bowl of good hot and steaming on the table.
Ambuyat tempoyak is considered the national dish of Brunei, with the main ingredient derived from the sago palm, sago starch.
This dish can have many other dips options, but the local people prefer tempoyak (durian) sauce. It can be served with shrimp, beef, and veggie dishes since it has a plain, starchy taste that can mellow down the savory dish flavor.
While shrimp paste or dried shrimp is quite accessible, it is hard to find sago starch; then, you can replace it with tapioca or potato starch for the resemblance effect.
Aside from some similarities with the Russian plov, this Uzbek plov has an outstanding flavor, and if you try once, you will never mistake it for the other. This lamb pilaf dish is a dish to show hospitality since it is usually served when there is a guest or for a special occasion.
This dish is the main course; it contains many high-calorie ingredients such as rice and lamb. The taste is balanced by adding in some types of veggies.
And the whole garlic bulb, which is cooked together with the other ingredients, does bring an exotic flavor to appeal to you. You should try it once to experience that.
Laos is a small, picturesque nation bordered by Vietnam, Thailand, and Cambodia. Geographically, this country is landlocked and mountainous, having no coastal borders.
As a result, Laotians' lives are deeply intertwined with nature, focusing on fresh vegetables and river food. This shrimp larb dish includes primarily vegetables and herbs, which bring out the cuisine's distinctive pungent appetite.
Freshly cooked shrimp, chopped into cubes, add an intriguing texture to this salad meal while retaining the sweetness of the river's production.
To describe the flavor of Pakistani food, I would say it is somehow similar to India. Besides, they use more beef or other red meats, use more coriander and deliver a spicier taste than Indian cuisine.
Don't worry if you are not a spicy-eater, this chicken curry recipe is not very spicy, but it does have aromatic pungency. The taste thankfully has mild down a bit by using dairy components such as cream.
As long as you remember to follow the recipe as closely as possible and not change the ingredients list, a slight twist in the amount of hot spices won't harm you and is still palatable.
I Would Say "Have A Good Meal" In Over Two Thousands Languages!
Asia is home to 48 countries; each has its own distinctive culinary hues, and I have just covered some most prevalent and effortless of them in this article.
Once you start researching more about them, you will find many more things you might have missed. With 35+ uncomplicated Asian recipes provided to you today, I hope you find this knowledge beneficial.
Besides, these recipes are simple to prepare, so don't skip them and try them all if you have time. If you have some experiences with these cuisines and have any recommendations to give, please leave a comment below. That would be a tremendous motivation for me.